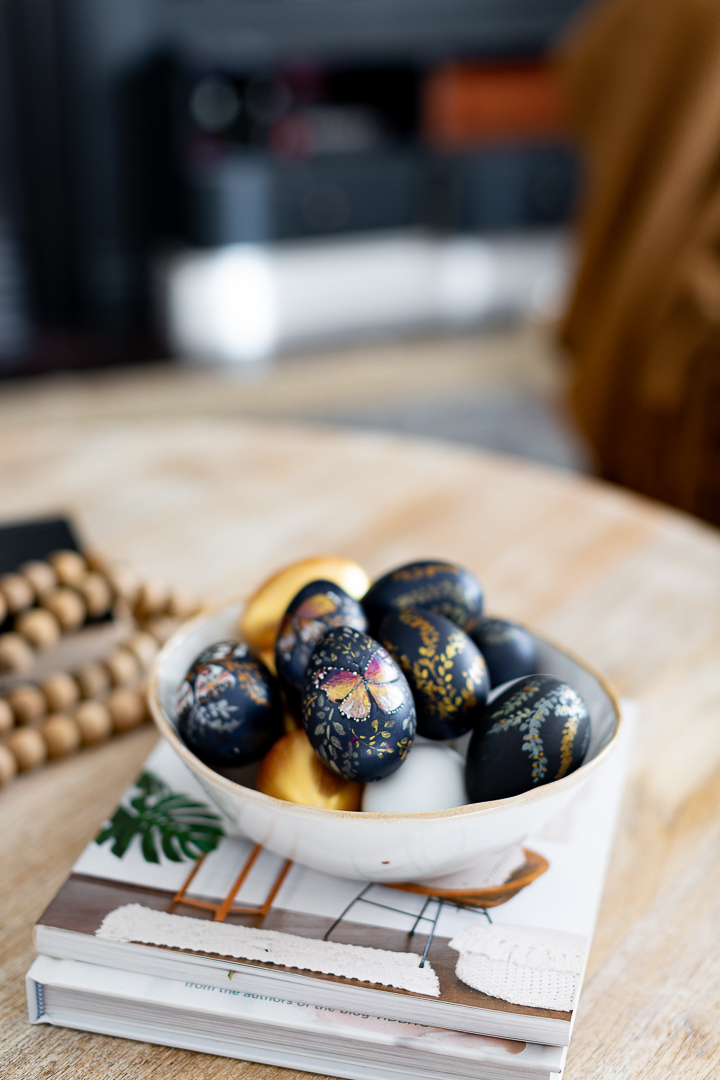 Hi friends it's me again, typing this late at night trying to fulfill my commitments while hubby is still in the hospital. The good news is that they've determined that the reason for his shortness of breath is a clot, the bad news is that is that it's a clot in his lung. But at least they know what they're working with and have already started treatment. I'm so thankful to those of you who have prayed for us. I truly feel your prayers and I'm so grateful.
Before all this craziness happened, I had some time to paint these fun Designer Easter eggs. It felt so good to pick up a brush and paint after a long while.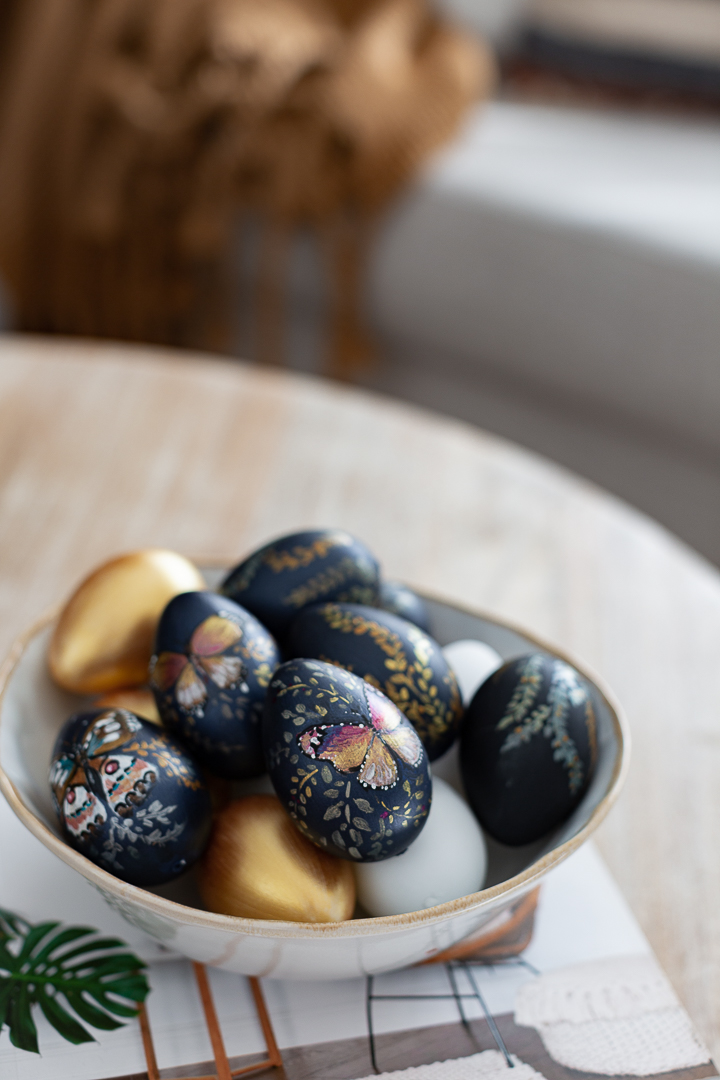 I know it might be a little early to start thinking about Easter but I want to make sure you have some time to get your supplies ready should you decided to create something similar.
To be honest, I don't know if these are cute or not but I do love the contrast of the blue and the gold and of course the sheen of the paint is just amazing.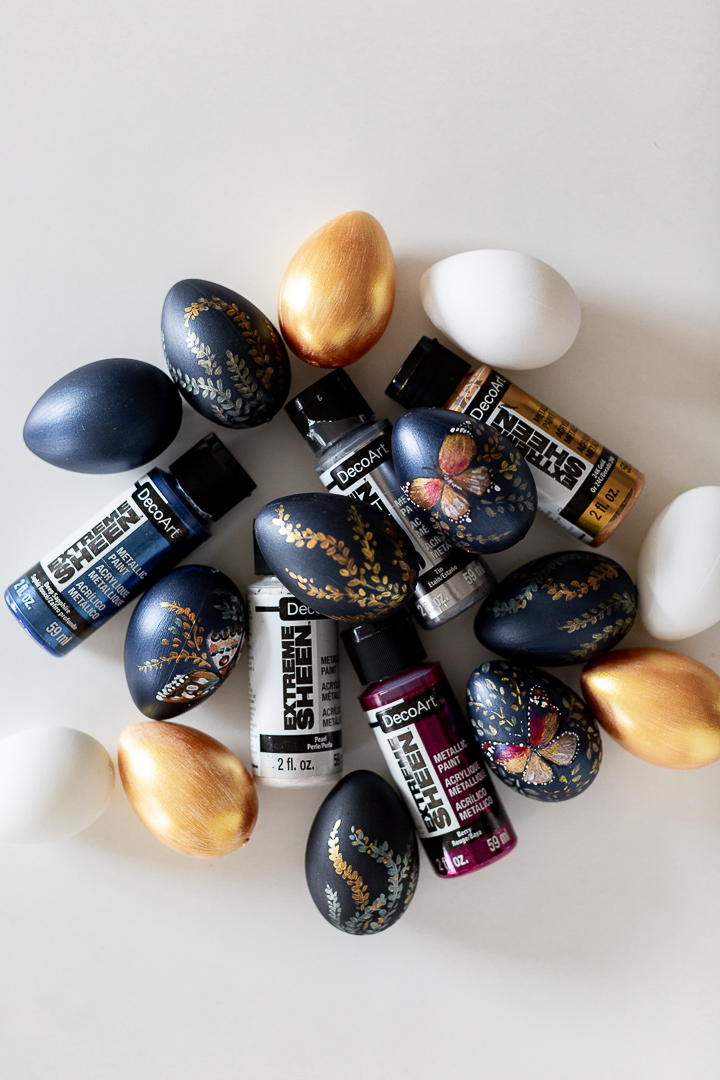 I used EXTREME SHEEN metallic paint by DecoArt. This is one of the brightest, water-based, acrylic metallic paint I've ever worked with.
I of course combined the paint with regular DecoArt  acrylic paints and the results were so beautiful.
I think the best way to apply this paint is with a soft flat brush for a smooth finish and brush it in one direction.
I started by painting the entire egg with the Deep Sapphire and added some of the details with other SHEEN colors and acrylic paint.
Such a pretty color don't you think?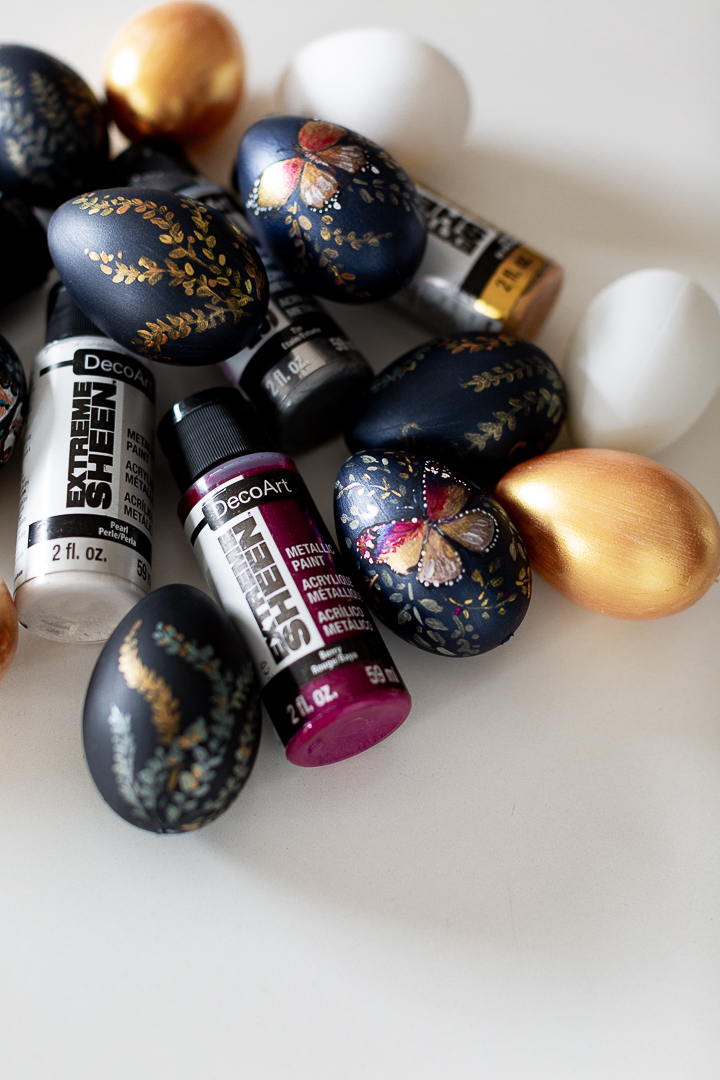 I made a little video to show you how I painted one of the butterflies. It's been a while since I shared a video hasn't it?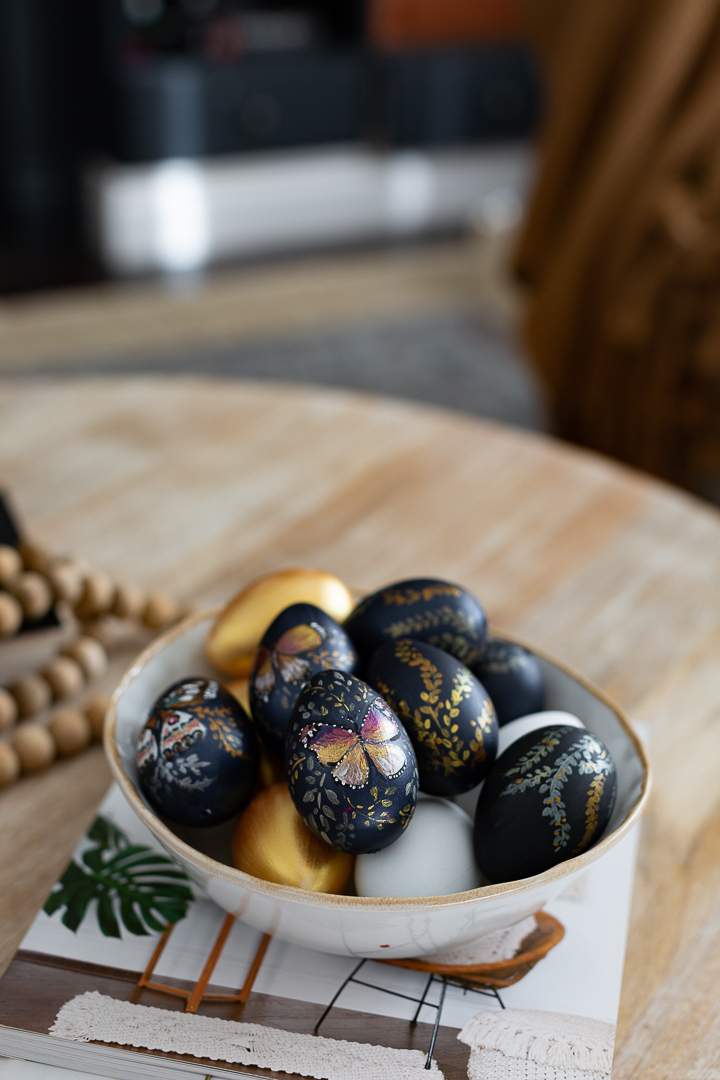 Painting eggs have been one of my favourite things to do.  It feels like I've been doing it for years.
You can see some of them HERE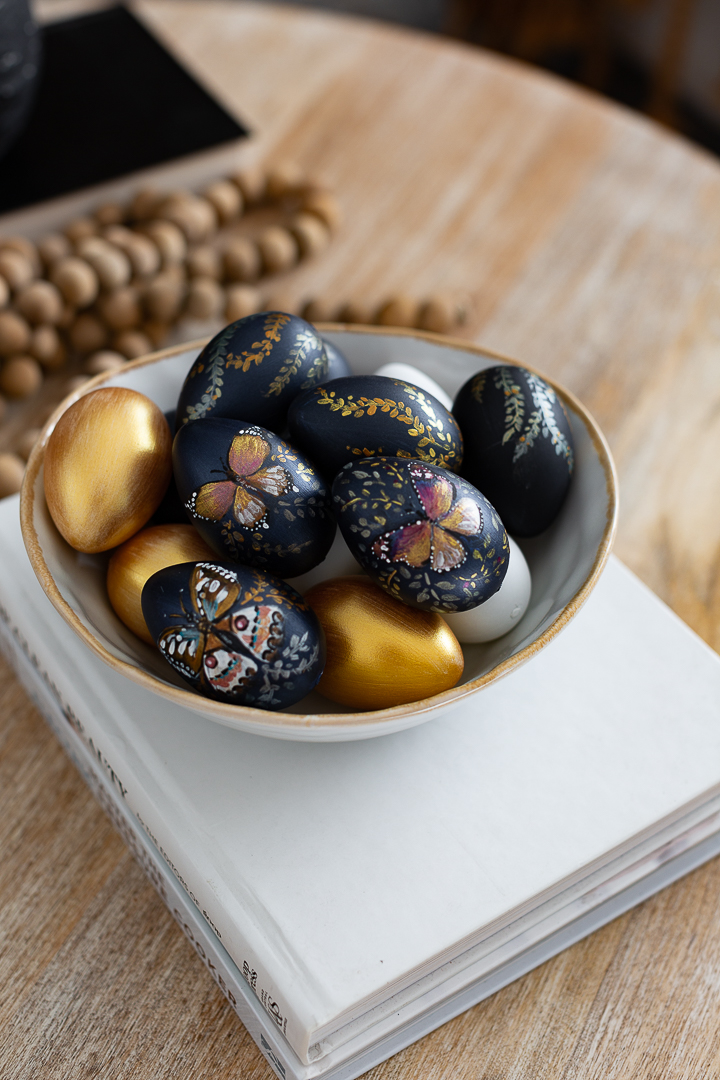 I love the sophistication of these eggs. They're very unusual…lol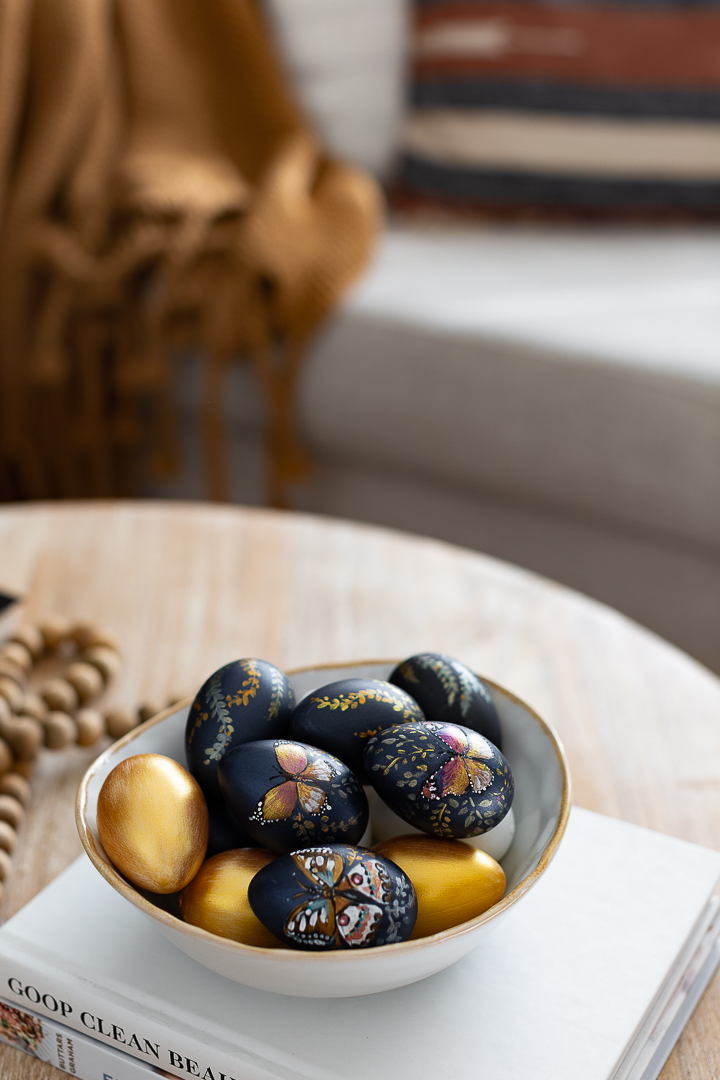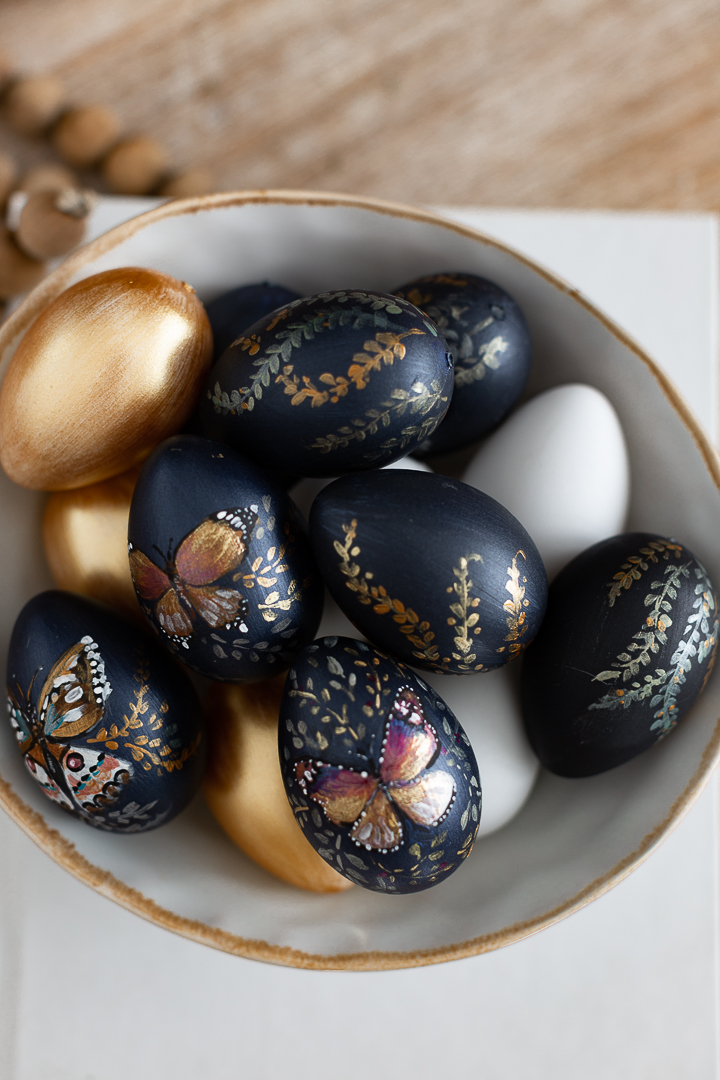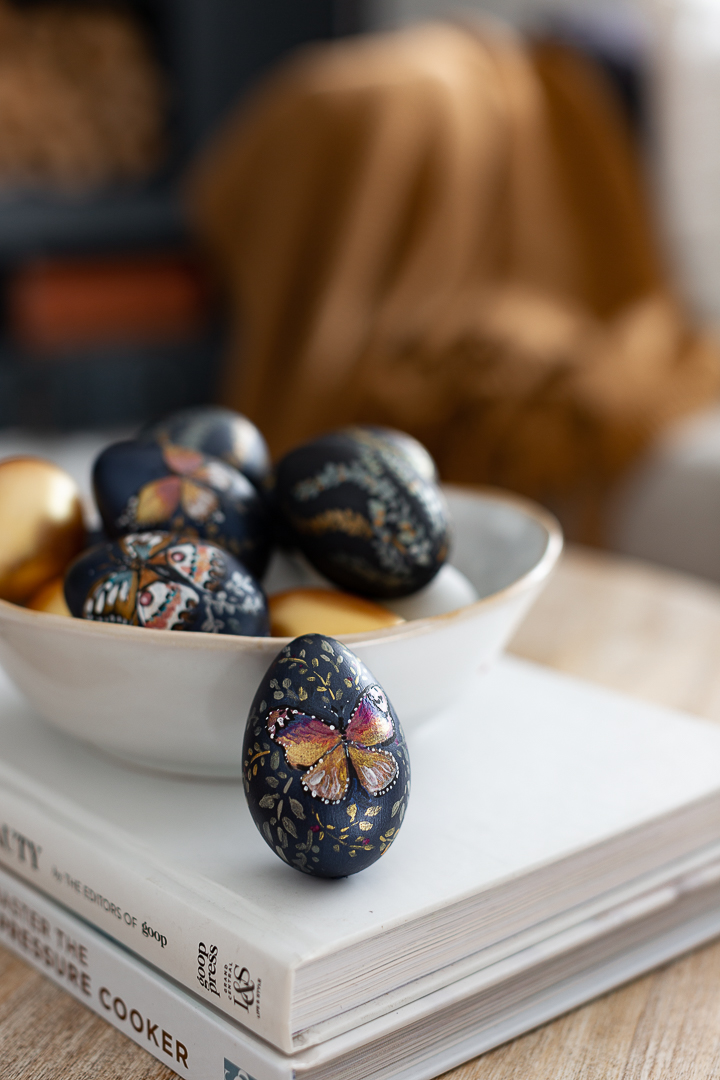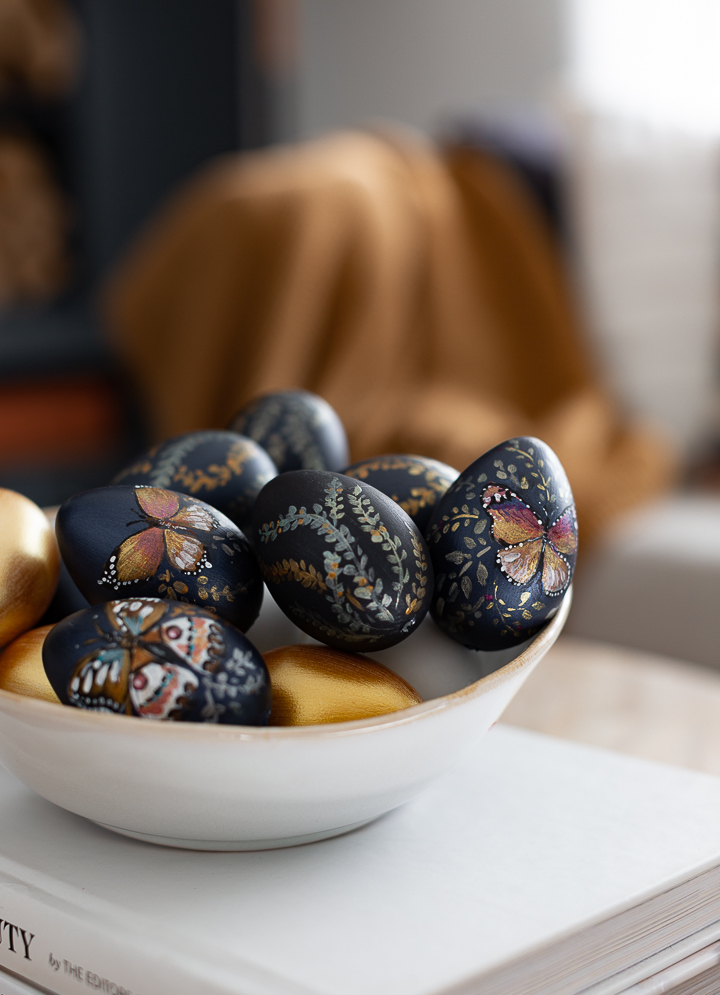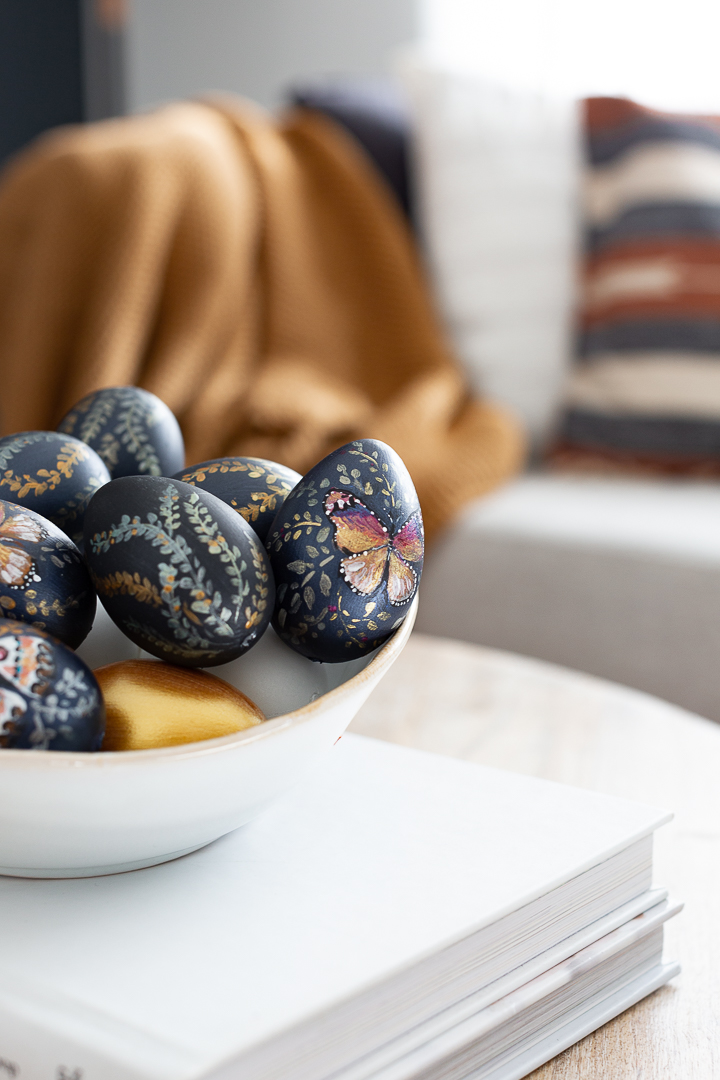 I hope you like them and thank you so much for stopping by today.
Sending you so much love,
Lucy
<!–
–>