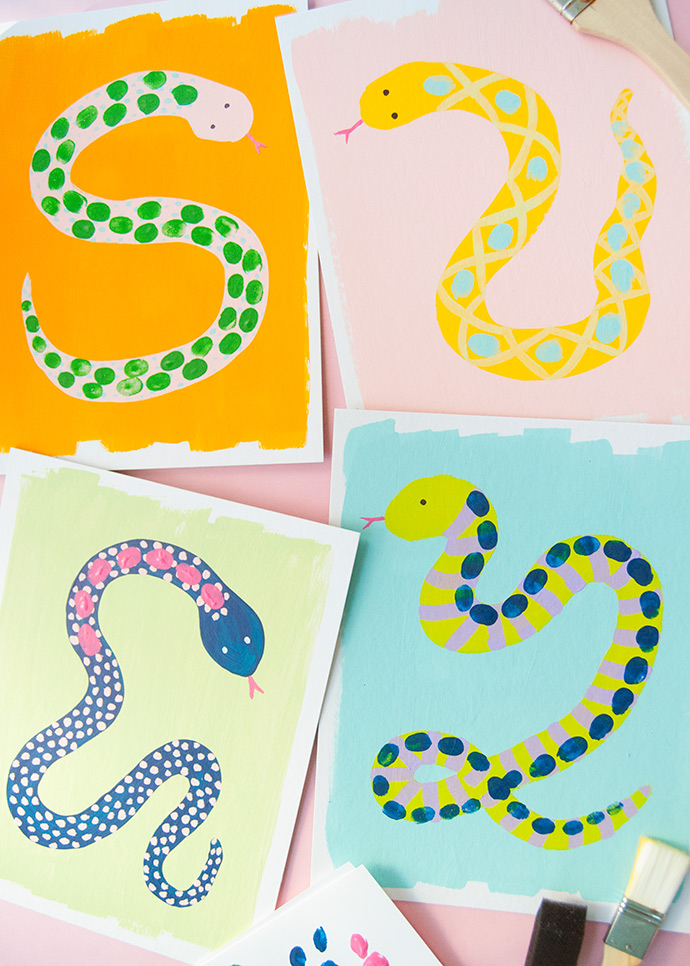 Fingerprint art is one of our all-time favorite crafts, hands down! It's the perfect excuse to really let kids get their hands dirty and the results are always the very best. We like to think that all arts and crafts make great keepsakes, but when your kids have literally stamped their fingerprints into their handpainted art, we know it's immediately going into the memory box. Today we thought it would be fun to make some DIY art featuring none other than your kids' fingerprints!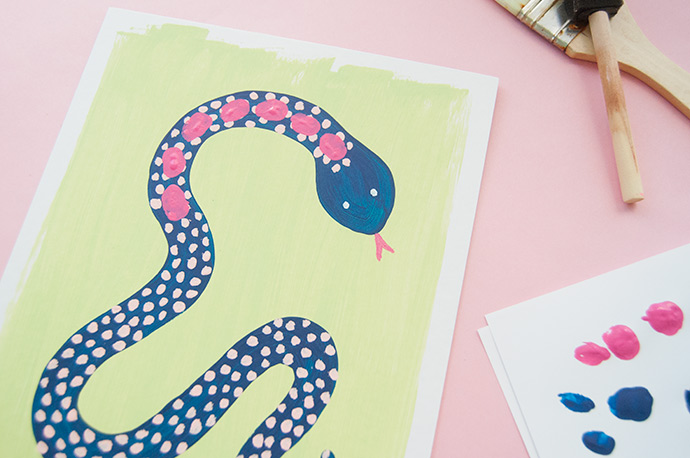 These snakes are super simple to paint and your kids' fingerprints are the perfect size to create fun patterns all over them. Mix and match bright colors for a playful look to suit your space – these snakes are definitely not scary! Keep reading for our tips and tricks below.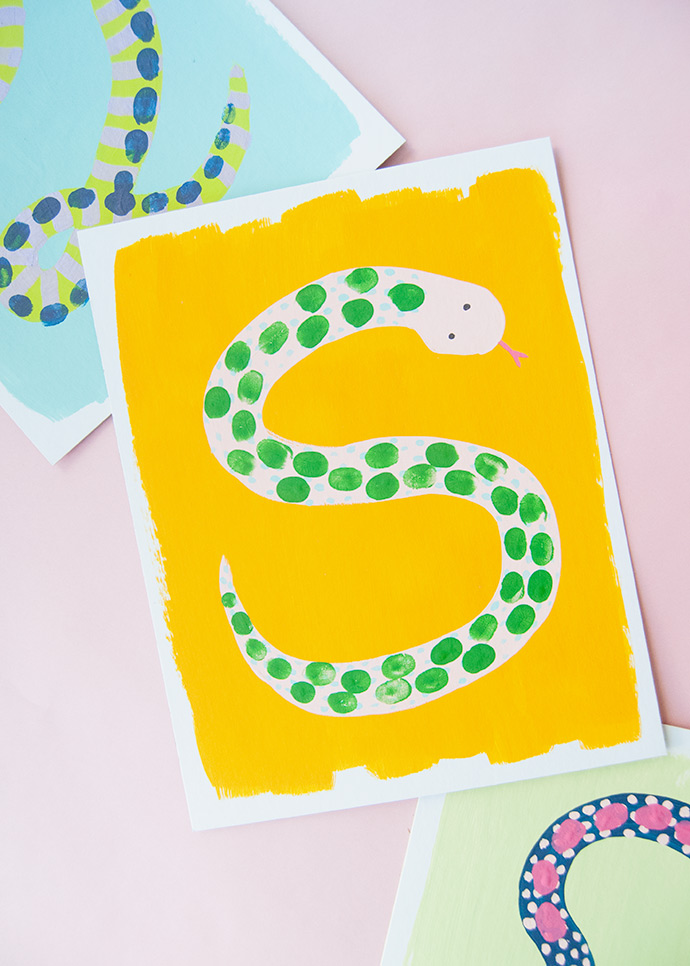 Paint in various colors
Paintbrushes
Cardboard, chipboard, or any heavy-duty paper
Scrap paper
Step 1
Apply a coat of paint onto your surface to add a fun background color. We used these chipboard canvases that we had on hand, but you could just as easily use the inside of empty cereal boxes, empty corrugated cardboard boxes, or a heavier weight of paper. Let the paint dry.
Step 2
Use a contrasting color to paint on a snake! We likes to do a brushstroke line of the snake's body first and then go in after to fill it in a bit.
Step 3
Once the main painted area of the snake is dry, you can add other painted-on details like eyes, a tongue, and additional details on the body. For any pattern you're adding to the body, keep in mind that you want your fingerprints later to stand out so it is a good idea to use a color and/or pattern that will allow this. We did small dots, horizontal stripes, and diamonds!
Step 4
And now the messy part – the fingerprinting! Apply some paint onto a piece of scrap paper or a paint palette. Dip your finger into the paint and do a few test stamps on the scrap paper to see how much paint you need, which finger is the best size to stamp onto your painted snake, etc. Once you've experimented, start stamping on the snake's body and let dry.
Step 5
On the back of the artwork, don't forget to sign your name and the date!
Happy crafting!