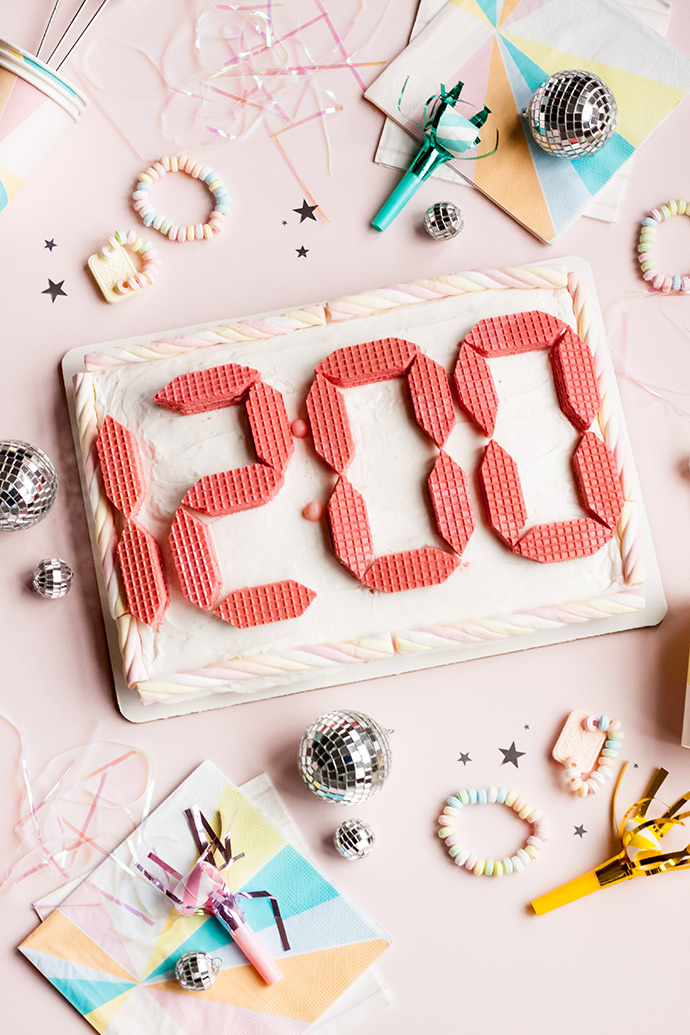 It is probably safe to assume that 2021 will be the most welcomed New Year of the century, at this point! The year of 2020 will definitely go down in history books as one to remember. I know that I personally cannot wait to celebrate in a big way! Of course, it will be "big" with my little family, but we will go all out in the privacy of our own home. It will be the best and biggest bash that you can imagine – with four people. Ha!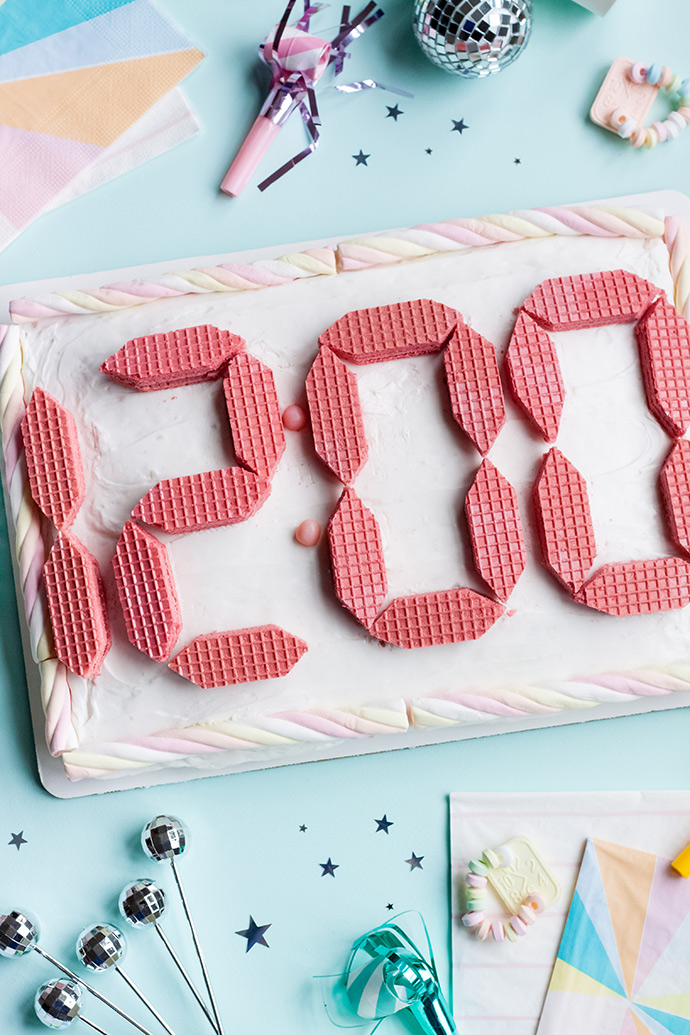 This year, we decided to make a "digital clock cake" to celebrate the exact minute that January 1 2021 arrives. It is also perfect for "Noon Year's Eve" if the kids can't make it to midnight. I personally adore pink, but wafer cookies come in chocolate and vanilla as well, to suit your preferences. Cut up some wafers, add a candy border, and you'll have an adorable cake to eat one last time before that New Year's diet begins! …At least, that's my plan. I also have to say that this cake is so simple to create, and will only take a few minutes to pull together. You can make your own from scratch, or keep it extra simple with a store-bought cake to support your local bakery. YAY for a new year!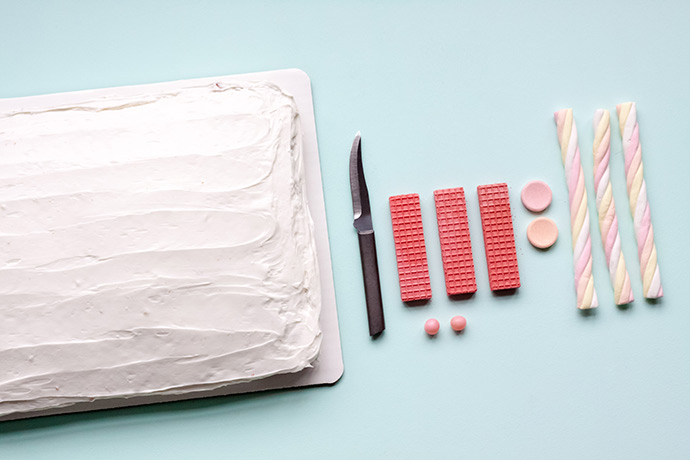 9 x 13 frosted cake
Package of wafer cookies
Sharp knife
2 Tropical Chewy Lemonhead candies (or a round candy substitute)
Candy marshmallow poles – or the candy border of your choice
Optional: Sweettarts or other candy for "buttons" (snooze, on/off, etc.)
how-to: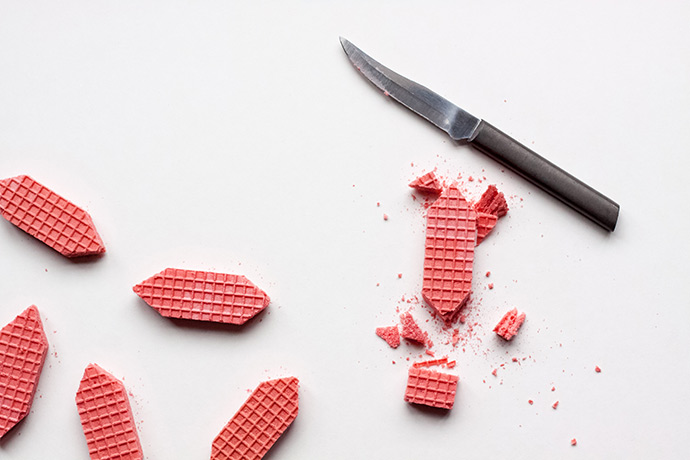 Step 1
Cut 19 wafer cookies down to 2 ½" long. On our particular brand, that meant cutting off about three grid rows. Cut the top and bottom of each cookie at about a 45 degree angle from the center each way, so you have a triangular point at each end.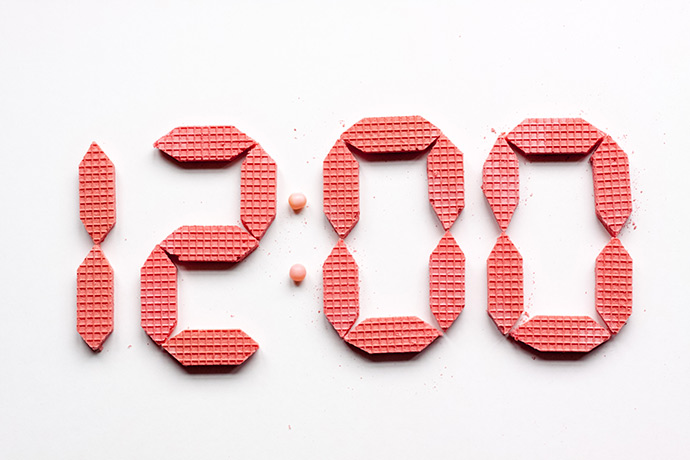 Step 2
Lay the cookies out to form the digital numbers "1, 2, 0, 0" as seen in the photo.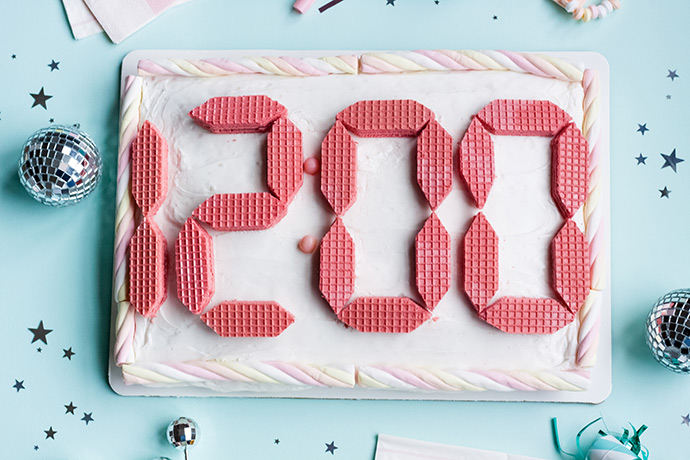 Step 3
Transfer the numbers to the cake, spacing them out evenly. Add a chewy lemonhead "colon" between the number two and the first zero. You may add various other candies to the right of, and below your numbers as buttons (snooze, alarm on/off, etc.) on the clock. Use candy marshmallow poles to create a border around the cake.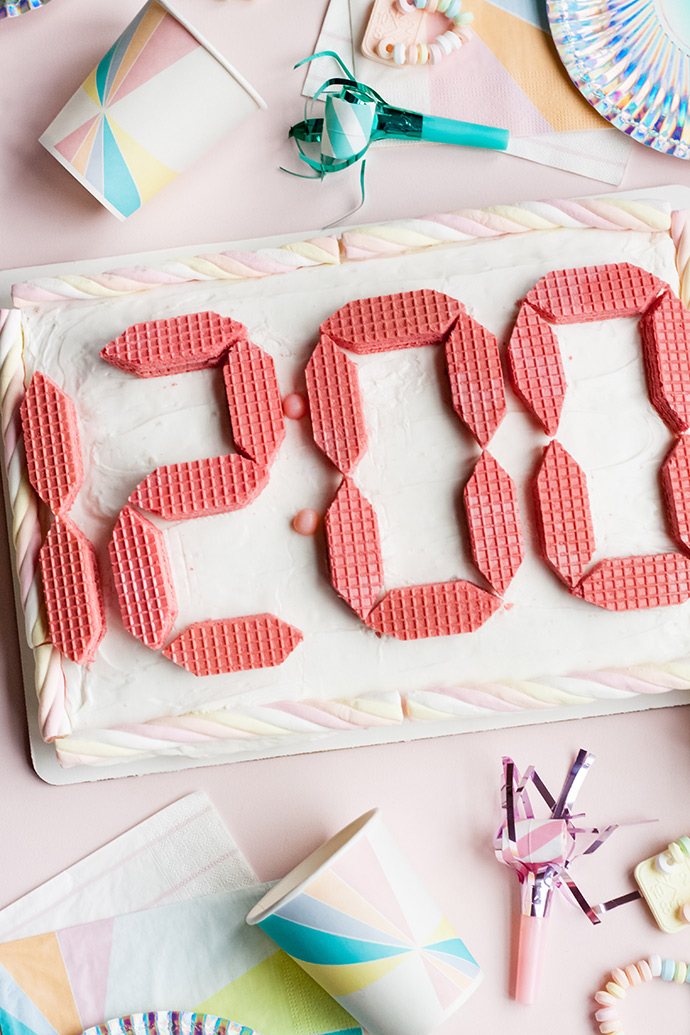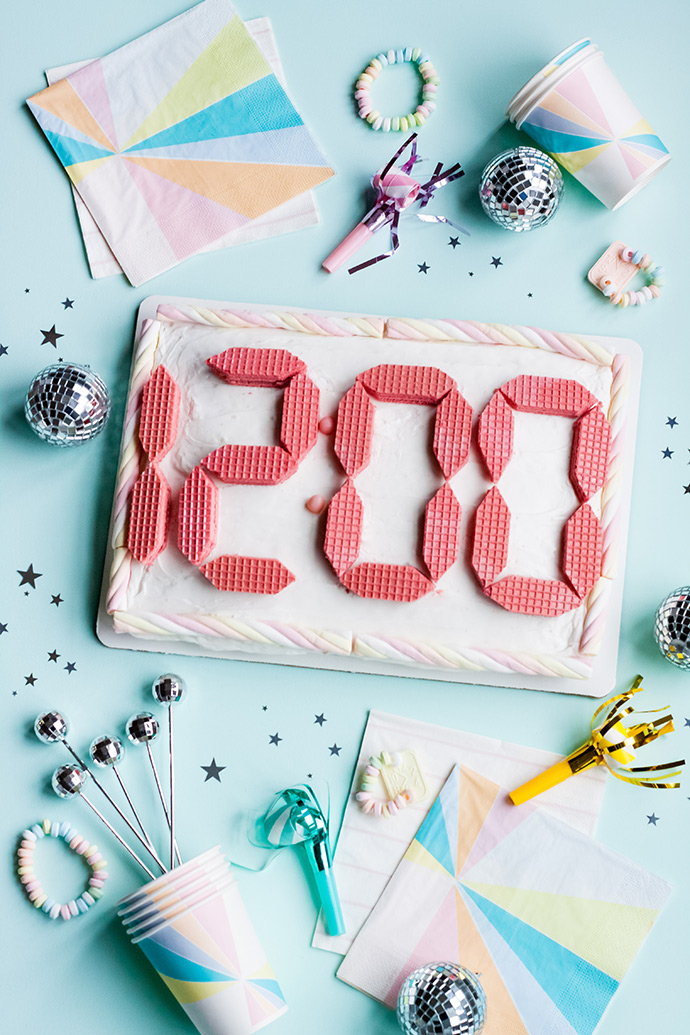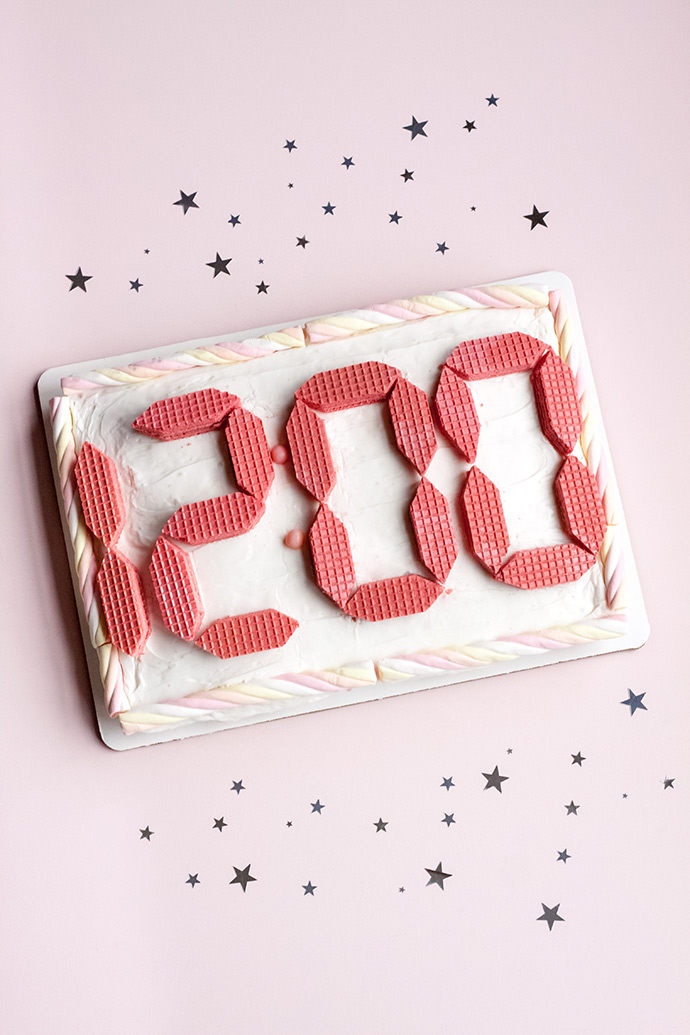 Your digital clock is ready to bring in the best New Year ever! HAPPY NEW YEAR!!