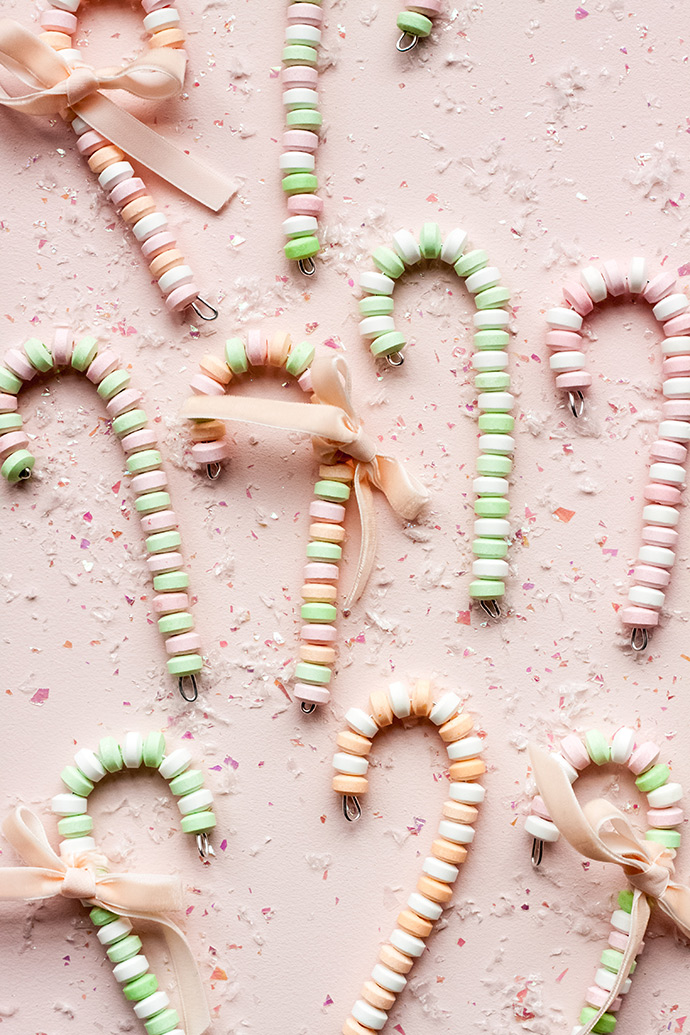 In recent years, it seems that trading out traditional holiday color schemes for pastels, or adding shades of pink has become very acceptable – and we're not sad about it! Pinks and pastels can really work with any holiday, and Christmas is no exception. Trade out evergreen, and hunter green hues for mint, and swap red with shades of pink – or even peach! Candy necklaces and bracelets come in the perfect colors, and provide edible beads that kids can string on wire, (work those fine motor skills!) while practicing patterns, to make this fun candy cane craft.
You can hang them on a tree, string them on packages as present toppers, or hang them on the side of a cup filled with hot cocoa or eggnog. Add some whipped cream, and pastel sprinkles, and you'll have an extra-special treat. Just be sure to tell the kids to remove them from the wire before snacking, or they'll be singing, "All I Want for Christmas is My Two Front Teeth"!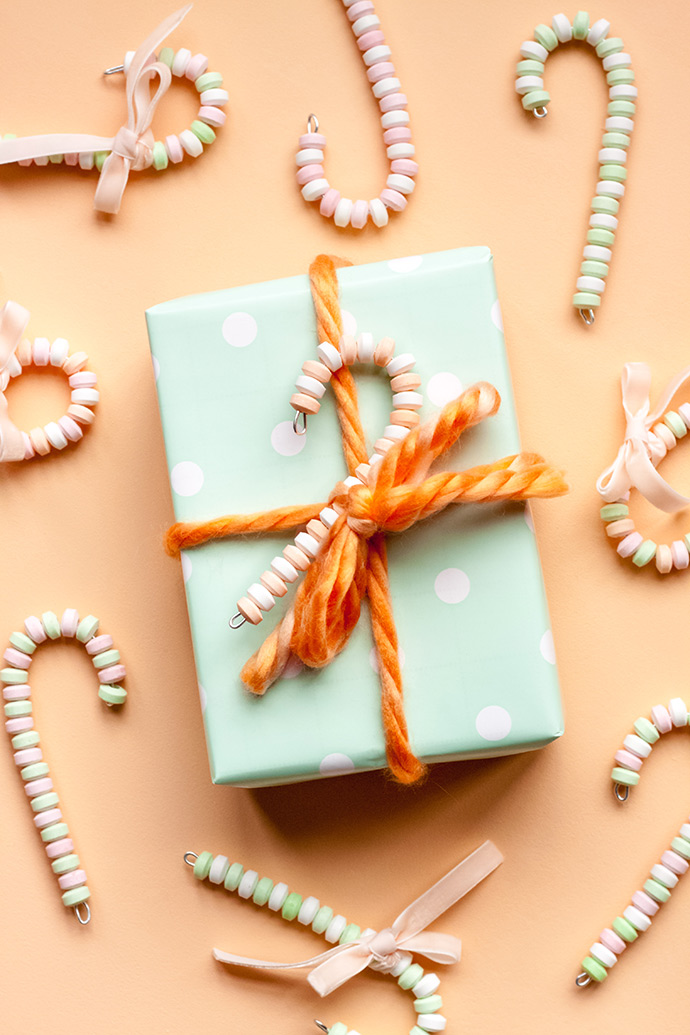 For more candy cane ideas, check out these candy cane gift toppers, this candy cane snack cake, or no-churn candy cane ice cream. Yum! These candy cane puppets are a must-do this season as well!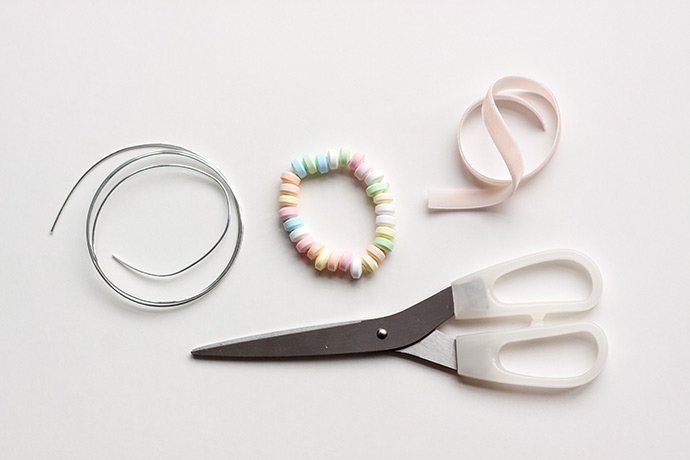 16 Gauge wire
Wire cutters or scissors
Candy necklaces or bracelets
Ribbon, yarn, string, etc.
Step 1
Cut about a 7" piece of wire, and wash with dish soap. Rinse and dry thoroughly. Bend a little ¾" piece to make a loop at the top. Make sure the loop is wider than the hole in the center of the candy beads.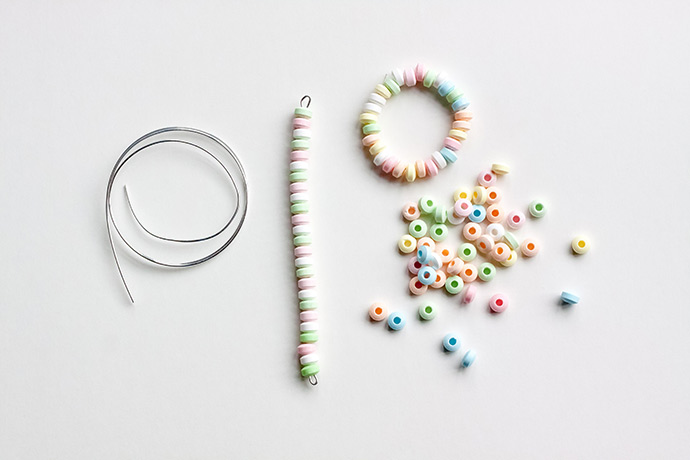 Step 2
Wash your hands! Cut the string on your candy necklace or bracelet to release the beads. String about 25 beads onto your wire in the colors and pattern of your choice. Bend the leftover wire at the bottom into another loop, wider than the center of the beads.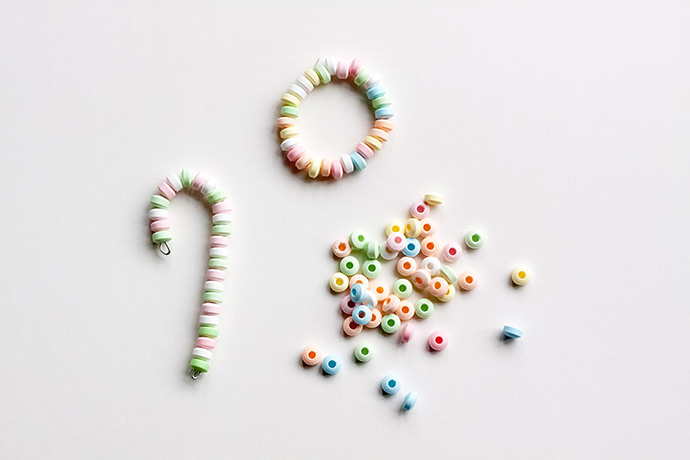 Step 3
Bend the beaded wire into an upside down "J" (or candy cane shape).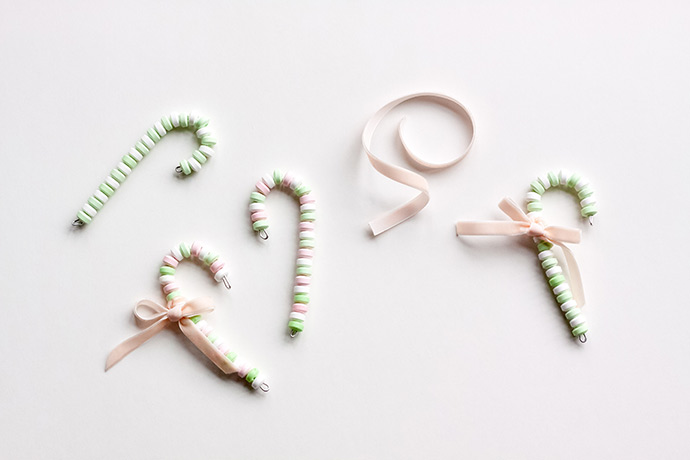 Step 4
Cut a piece of ribbon, yarn or fancy string into about a 13" piece, and tie it into a bow between the top to middle of the candy cane stem.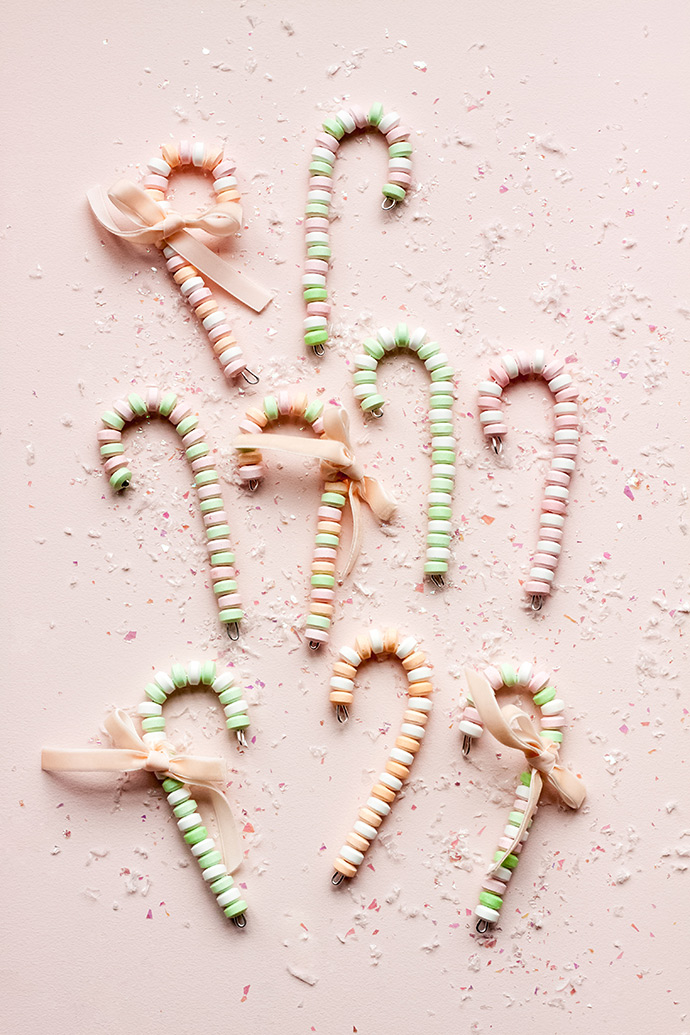 Now you have some yummy, adorable pastel candy canes to adorn your tree, hot cocoa, or Christmas gift! Merry Christmas!