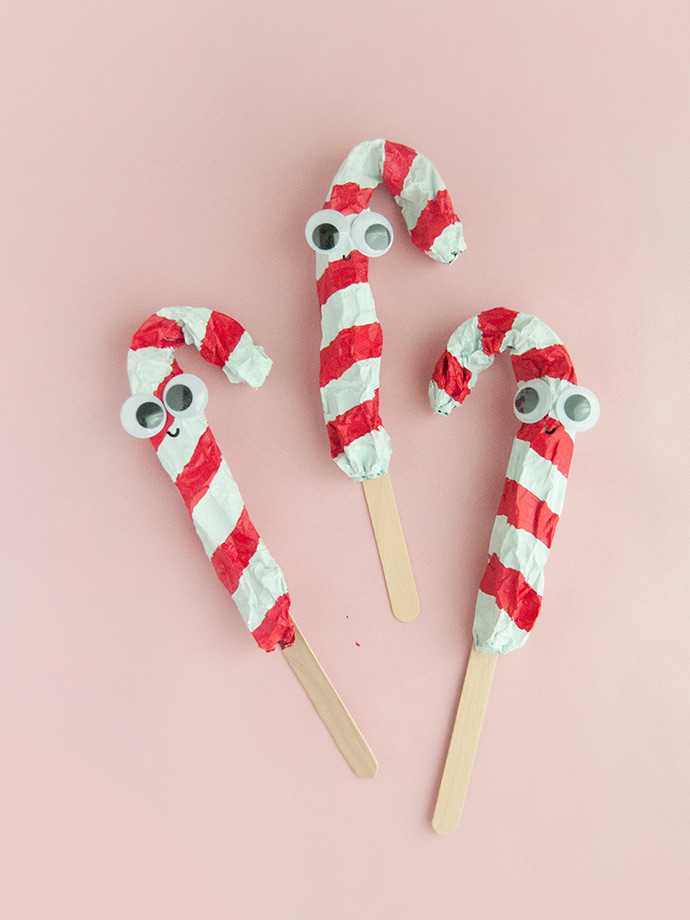 Earlier this week, the team at Mamas & Papas invited us to share a fun DIY craft project for the holidays and we knew immediately the craft we wanted to make: these cheerful and silly candy cane puppets! In case you missed the tutorial on their Instagram stories, we wanted to share the project here too! If you've already got your copy of The Handmade Charlotte Playbook, you might be thinking that these candy cane puppets look a little bit familiar and you would be right. They are actually a festive take on the banana puppets featured in the book! Sculpting with tin foil is so easy and a great activity for kids of all ages. Tin foil is so forgiving to work with and probably something you already have on hand. Keep reading for the step by step instructions below!
Tin foil
Jumbo popsicle sticks
Paint (red and white)
Paintbrushes
Tacky glue or hot glue gun
Googly eyes
Black permanent marker
how-to:
Remove a piece of tin foil from the roll that is about 18 inches long. Gently roll it into a tube and pinch the ends to close them.
Bend the rolled foil into a candy cane shape. If you accidentally squish the candy cane more than you mean to, you can always layer more tin foil on top to build up the shape as needed. Sculpting with foil is very forgiving, so don't worry about doing it wrong.
Once you're happy with the shape, give the entire candy cane a coat of white paint. Let dry.
When the white paint is dry, paint red stripes around the candy cane! Getting the stripes nice on all sides can be a little bit tricky, so focus on the front since that's the main part that is visible for the puppets. No one will really see the back, so if that looks good too then that's just a bonus! Set aside to dry.
Use tacky glue or a hot glue gun to attach a popsicle stick to the bottom back of the candy cane.
Apply more glue to the backs of both googly eyes and stick onto the front of the candy cane.
Draw a little mouth with a black marker.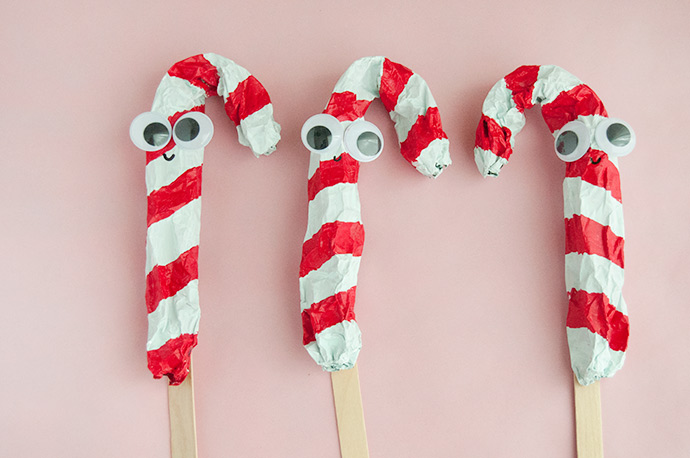 Your candy canes are ready to party!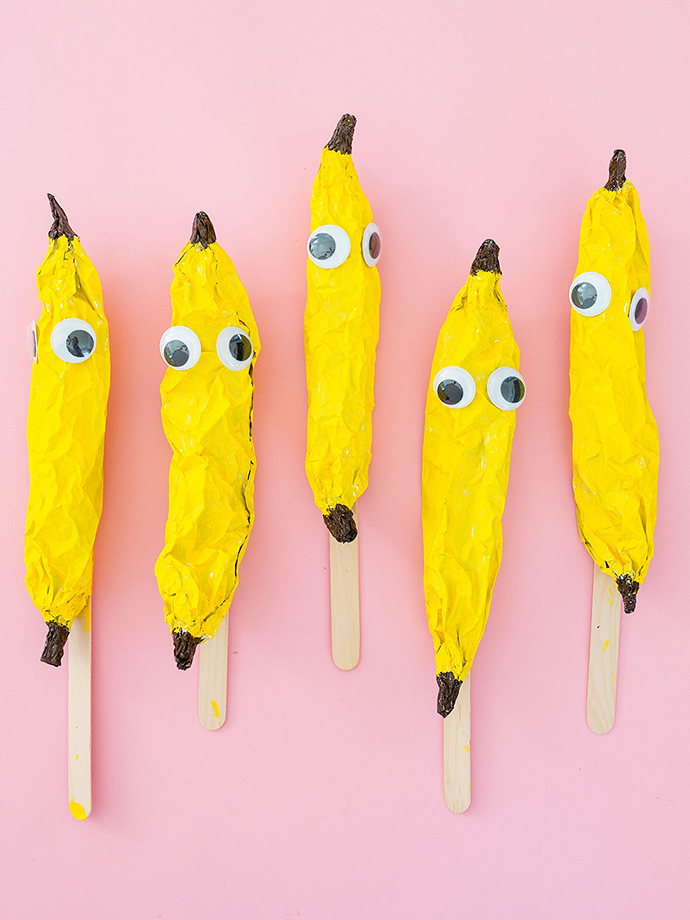 And these are the fun banana puppets from the book – you can really use this tin foil sculpting technique to make almost any shape you like!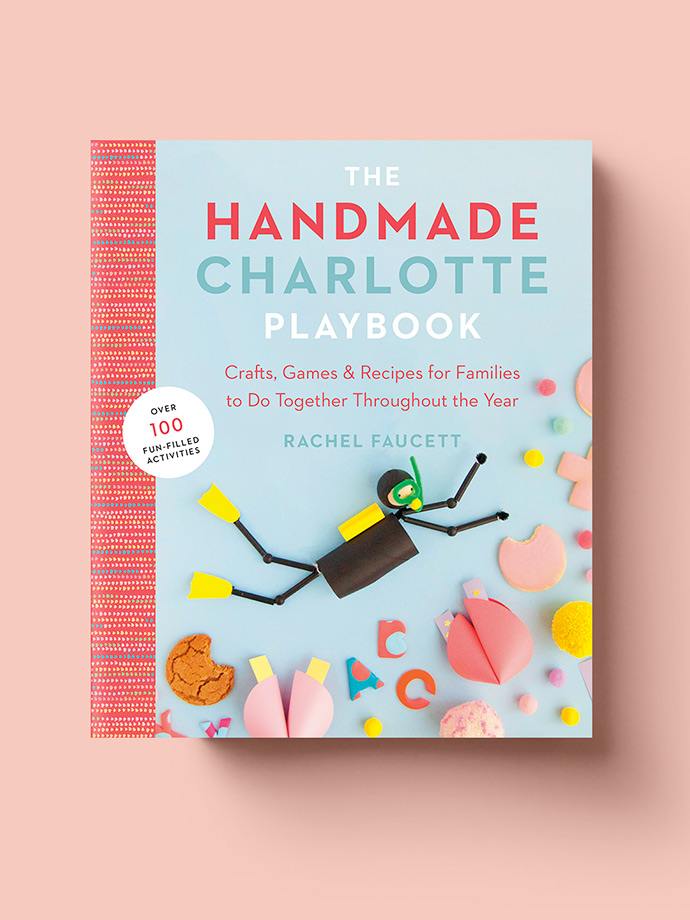 For even more fun projects like this one, get your copy of The Handmade Charlotte Playbook today!
Happy crafting!