This post is sponsored by Tulip.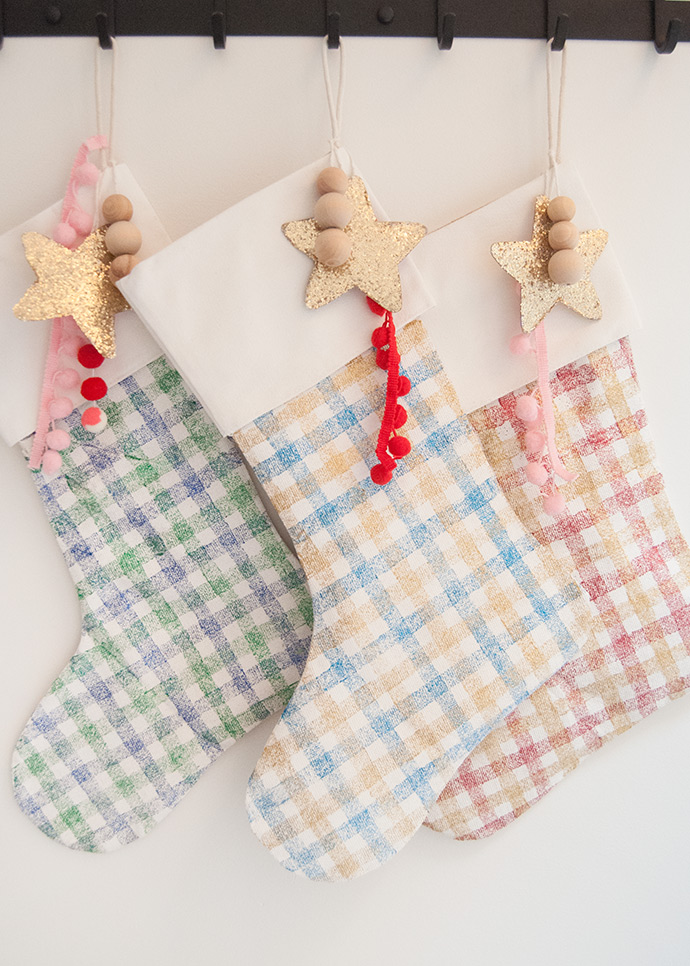 The stockings were hung by the chimney with care, in hopes that St. Nicholas soon would be there … and these stockings are extra special ones because they were crafted with care, too! Is it really the holiday season if there isn't any glitter around? We don't think so! And the great thing about Tulip's Dazzling Glitter Brush-On Paints is that they are so easy to work with. Sometimes glitter can seem like a bit of an ordeal, but all these sparkles are locked into the paint so you don't have to worry about any big holiday messes!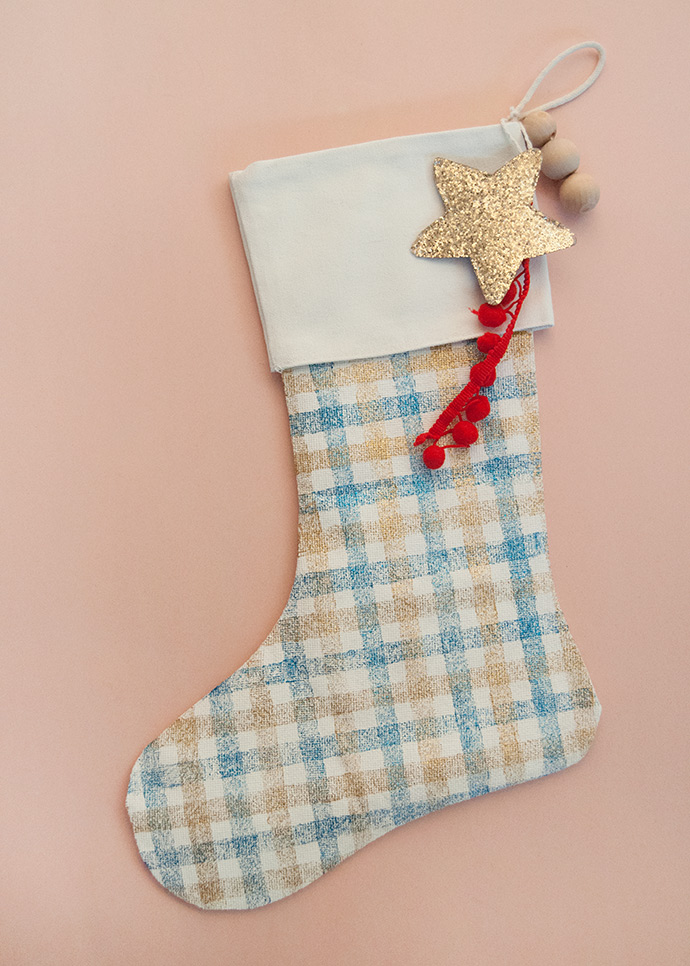 These DIY stockings are a fun way to make matching yet unique stockings for your whole family. Since the pattern is the same simple plaid, they all look great together but you can mix and match a whole bunch of glittery colors! Read on for the full instructions on how to make your own!