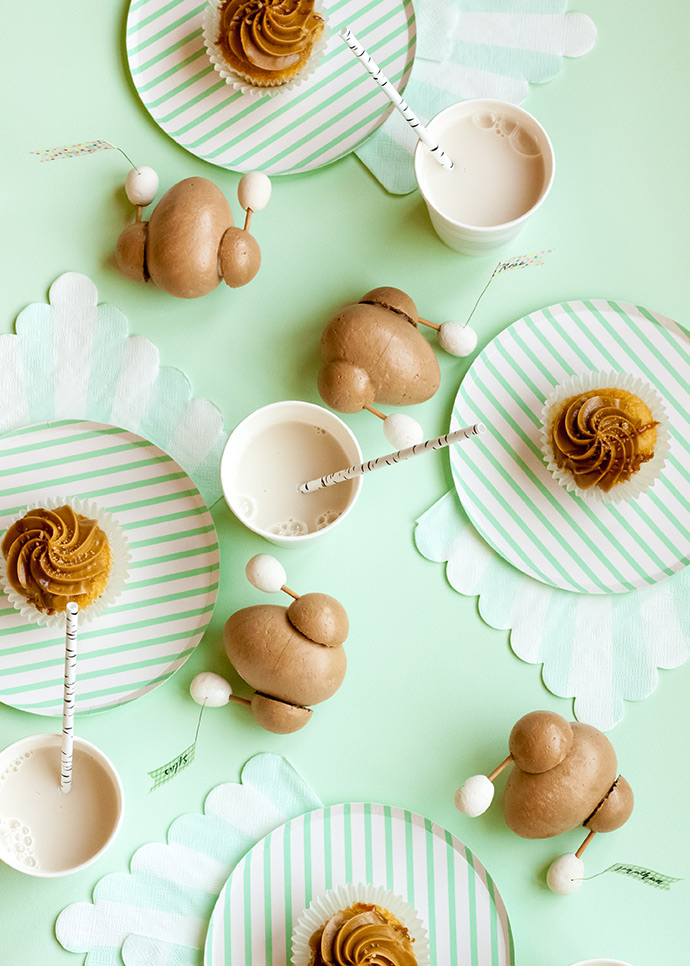 Were you placed at a designated kids' table for Thanksgiving dinner, or did you have to be on your best behavior at the adult table? I remember dinners of freedom with the kids, formal dinners with sparkling grape juice in wine glasses, and then graduating to the full-blown adult table, talking about work and politics. When kids are segregated from the adults, it's nice to make them feel special, rather than having them feel like outcasts.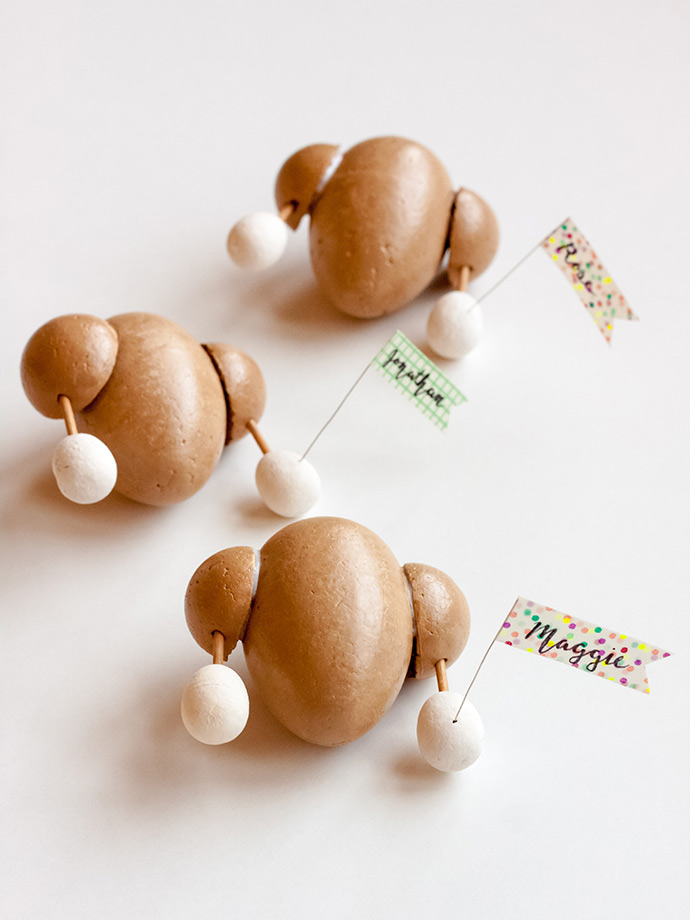 These turkey roast place cards are the perfect table setting for those special young guests, but adults will get a kick out of them as well! You may even place them all at the adult table for a bit of whimsy and humor in your décor. The best part is that you can make them once, and bring them out every year for a fun tradition. I always looked forward to certain decorations that my mom would bring out for the different holidays. I am hoping these place cards will be one of the decorations that my kids remember for years to come!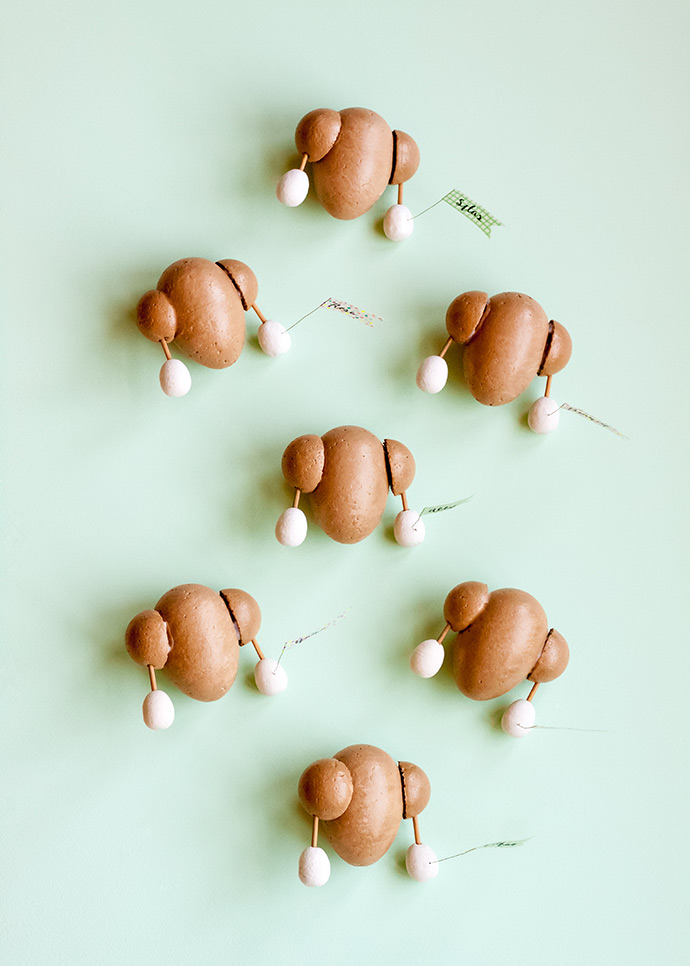 what you need: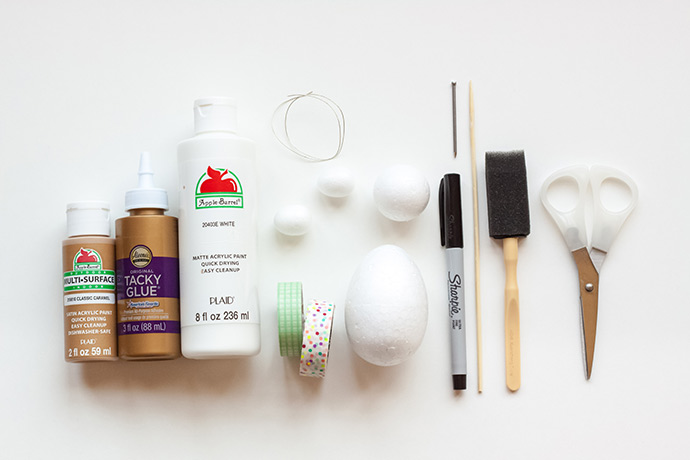 3" Styrofoam eggs – 1 per turkey
1.3" Styrofoam balls cut in half (We used a miter hand saw!) – 2 halves per turkey
Small foam deco eggs (0.7" Styrofoam balls are a decent substitute) – 2 per turkey
Bamboo skewers
Apple Barrel acrylic paint in classic caramel and white
Sponge brush
2" Nail
Tacky glue
Scissors
24 Gauge craft wire
Washi tape
Fine tip permanent marker
how-to: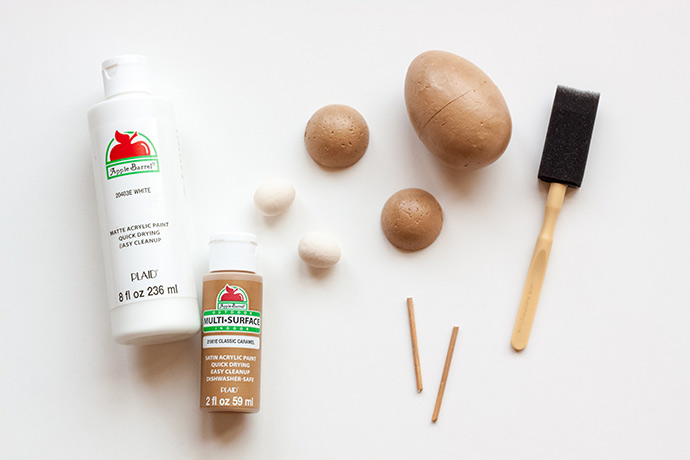 Step 1
Cut your skewer into 2" pieces. Mix a bit of the caramel paint with white, and paint your large Styrofoam egg, Styrofoam ball halves, and skewers using a sponge brush. Add a tiny bit of caramel to white paint, until you have an off-white color, and paint the small foam eggs. Allow to dry.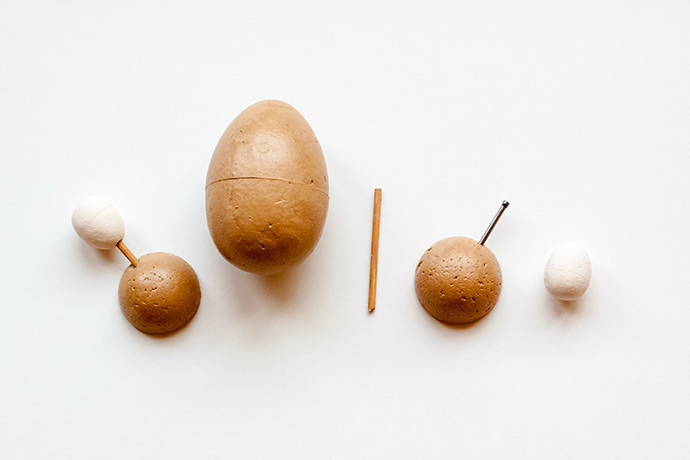 Step 2
Use your nail to poke a hole in each ball half, from the side, and straight to the middle. Poke a hole in the top of your two small foam eggs (the narrow end). Place a tiny bit of glue on the tips of the skewer pieces before placing them in the holes of the Styrofoam ball halves. Add a tiny bit of glue to the other ends of the skewers, and place the small foam eggs on the ends, where you already poked nail holes. Allow to dry.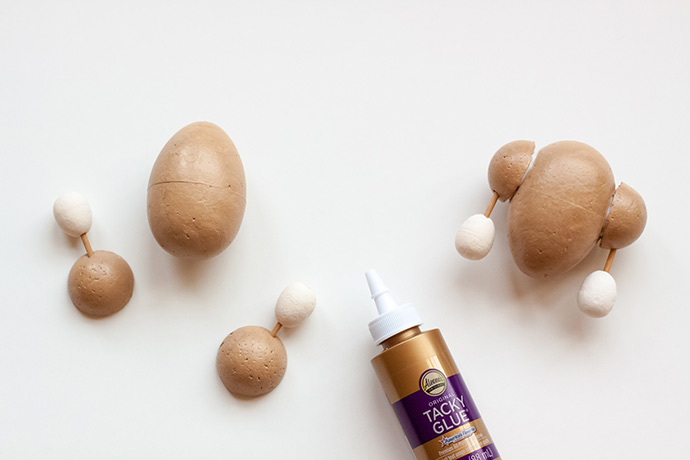 Step 3
Glue a ball half to each side of the wide end of the large egg, with the small foam eggs facing the narrow end of the egg. It is easiest to place glue on the top half of the ball halves only. Allow to dry.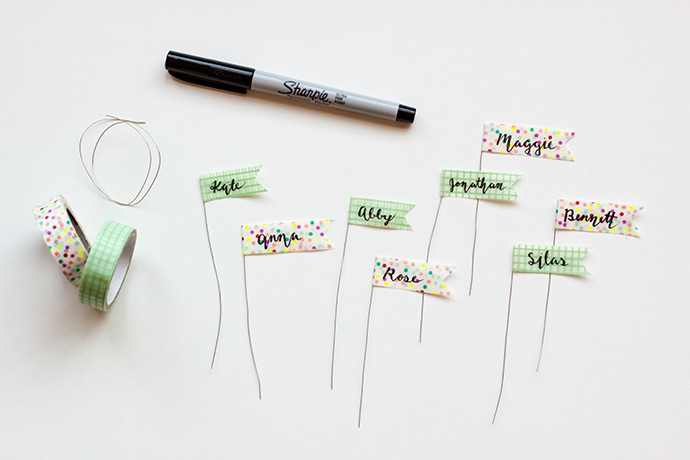 Step 4
Fold a 2" piece of Washi tape over the end of a 2 ½" piece of wire. Cut a small triangle into the end, and use a permanent marker to write the name of a guest on your flag.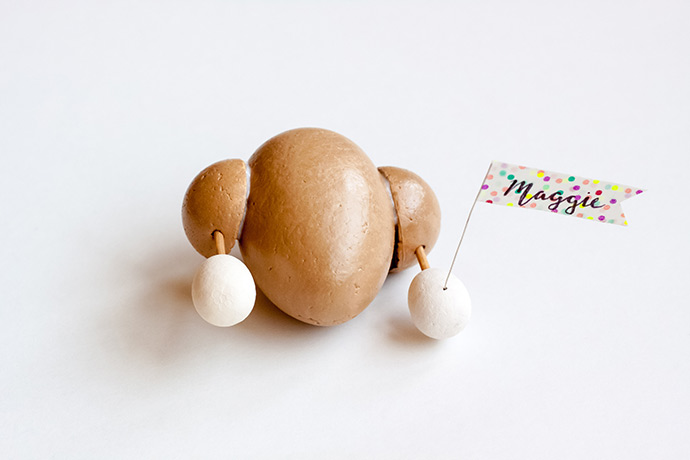 Step 5
Stick the end of the wire into a small foam egg on your turkey, so it looks like he is holding it.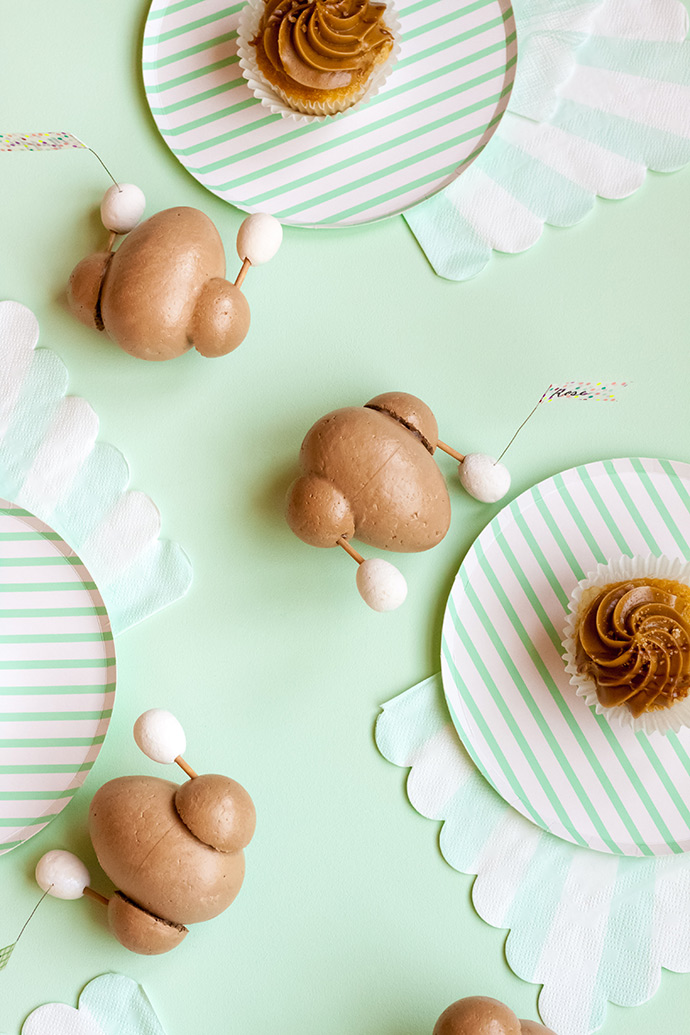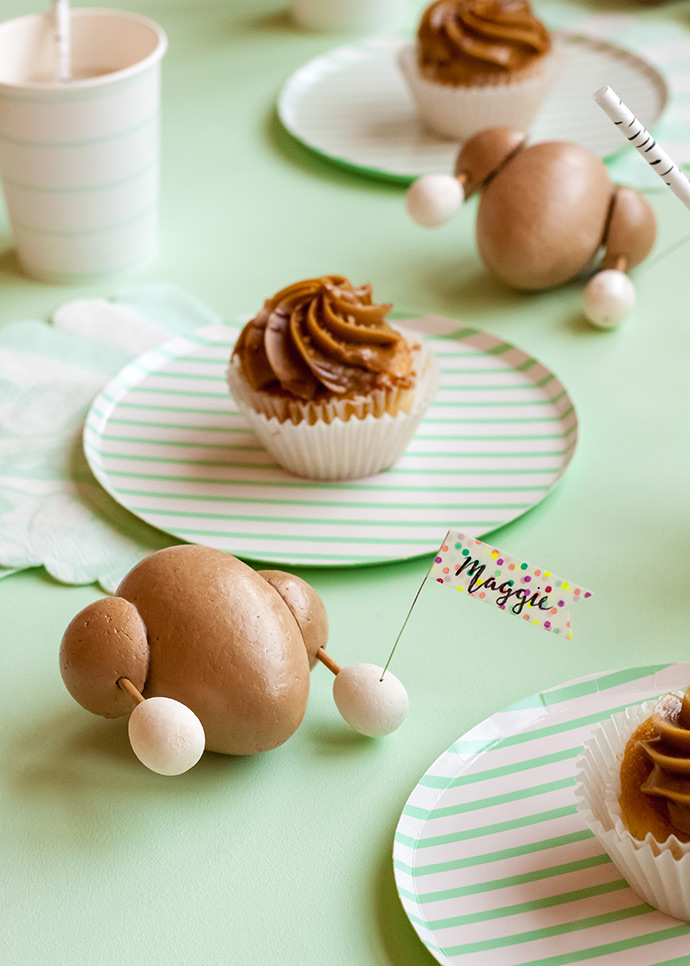 Now you have some adorable little turkey roast place cards to adorn your Thanksgiving table! Happy Turkey Day!