This post is sponsored by Plaid Enterprises.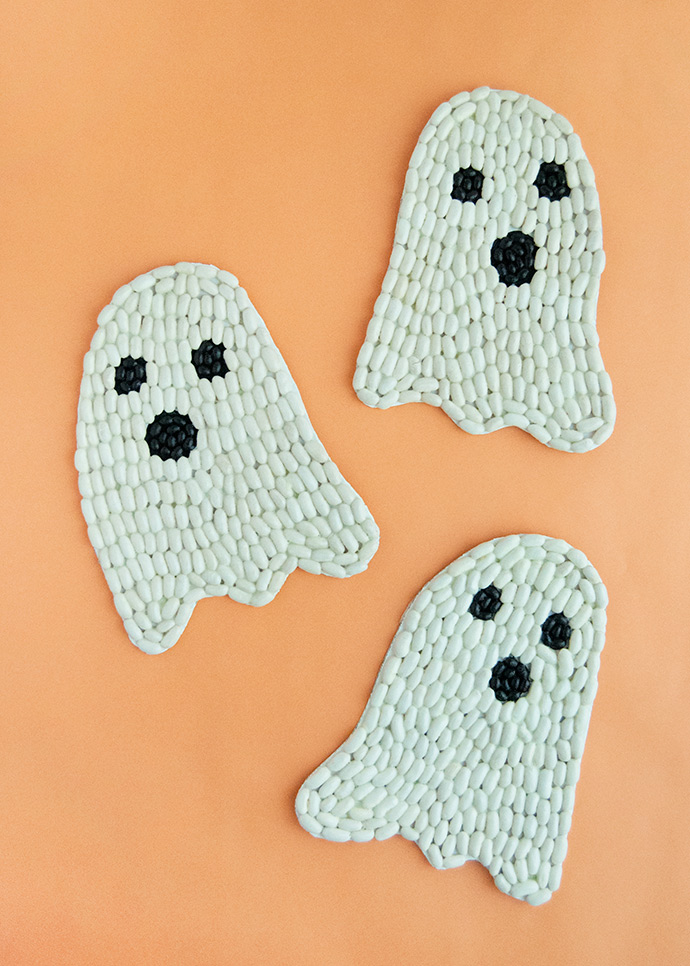 BOO! These bean art ghosts are all ready for Halloween. And they've got a pretty cool trick … they can glow in the dark! We love crafting with beans and this project is a great one for kids of all ages because of how simple the technique is. Some of our more detailed bean mosaics can be a little tricky for younger kids, but these glow-in-the-dark ghosts are a breeze to put together.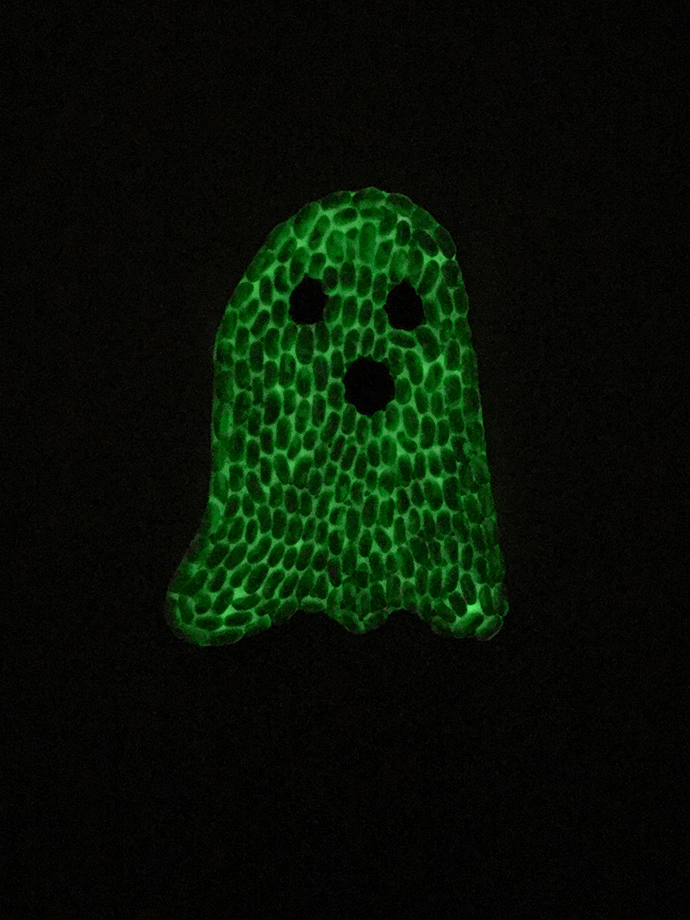 We used white cannellini beans as the base of the ghost and then applied our extra special Mod Podge to make them glow-in-the-dark! These little ghost friends are the perfect way to decorate your home for Halloween – just prop them up on a shelf, or attach a little loop of string on the back to hang them on the wall. Or why not spread some Halloween cheer and write a spooky message on the back? Leave the ghost in a friend's mailbox and they'll be in for a fun surprise! Keep keeping for all our tips and tricks below.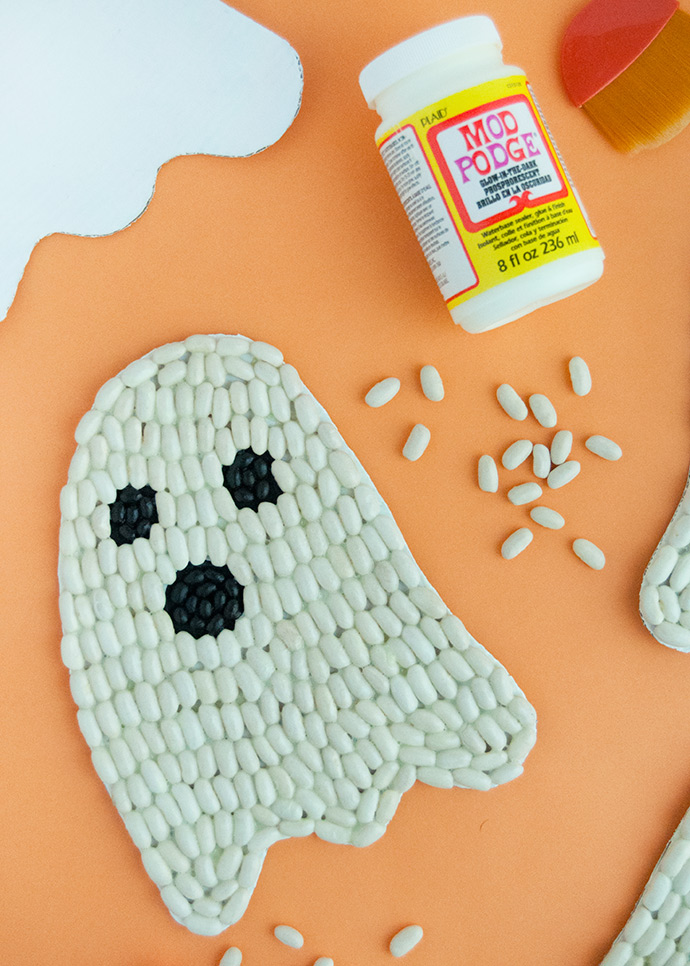 what you need:
Mod Podge Glow-in-the-Dark or FolkArt Glow-in-the-Dark Acrylic Colors (neutral)
Mod Podge Brush
FolkArt Acrylic Craft Paint (white and black)
Cardboard
Craft knife and/or scissors
Pencils
Glue
Dried beans (white)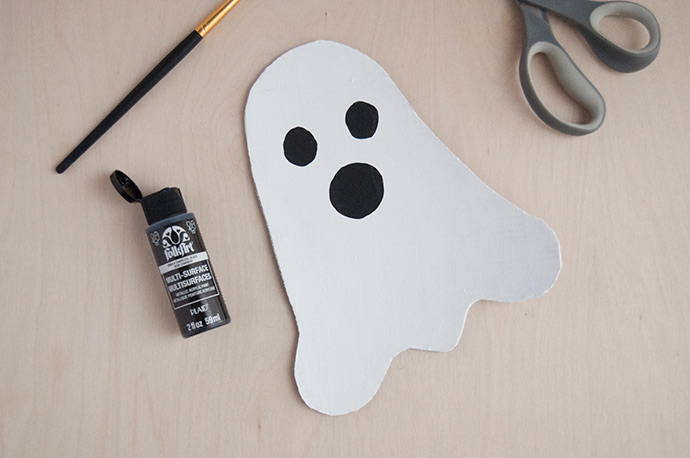 Step 1
Draw a ghost shape onto a piece of corrugated cardboard and cut out using sharp scissors or a craft knife. Cut out as many ghosts as you like! Paint them white all over, let dry, and then paint on eyes and a mouth in black paint. Let dry.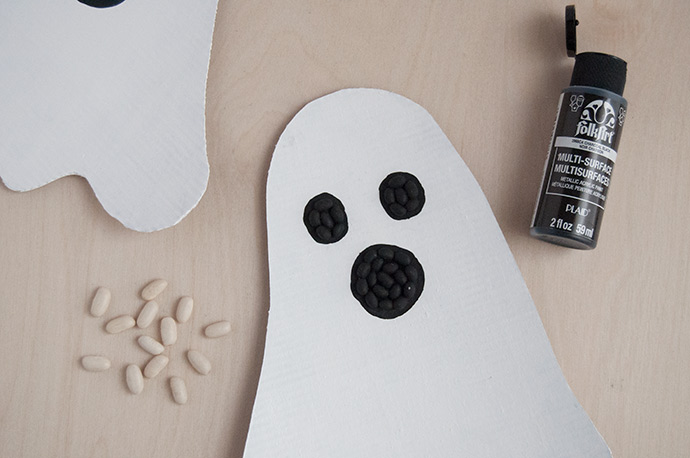 Step 2
Apply glue or regular Mod Podge onto the eyes and mouth and apply beans onto them. You don't want to use Glow-in-the-Dark Mod Podge for this step, since we don't want the eyes or mouth to glow. Once the beans are securely in place, give them a coat of black paint as well.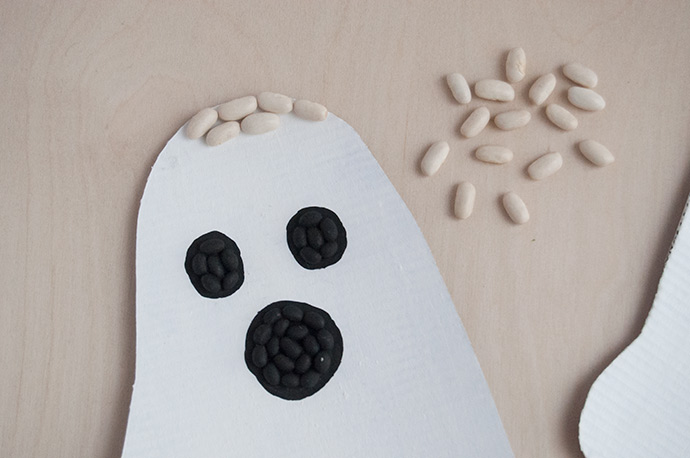 Step 3
Time to apply white beans all over the rest of the ghost! Working in sections, apply Glow-in-the-Dark Mod Podge and then place the beans on top.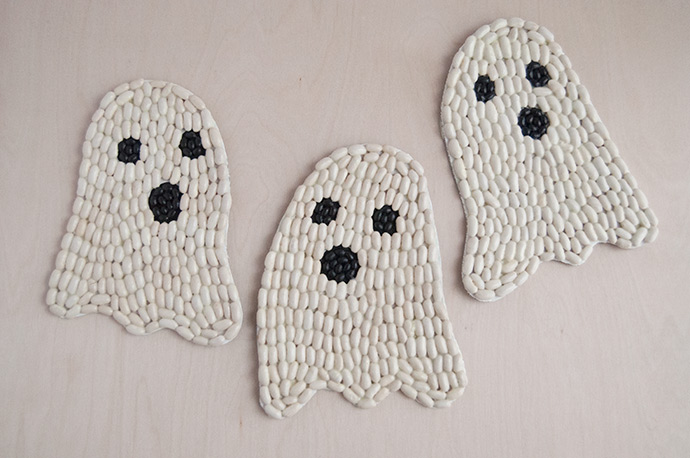 Step 4
Repeat this process until the entire ghosts are covered! Let dry completely.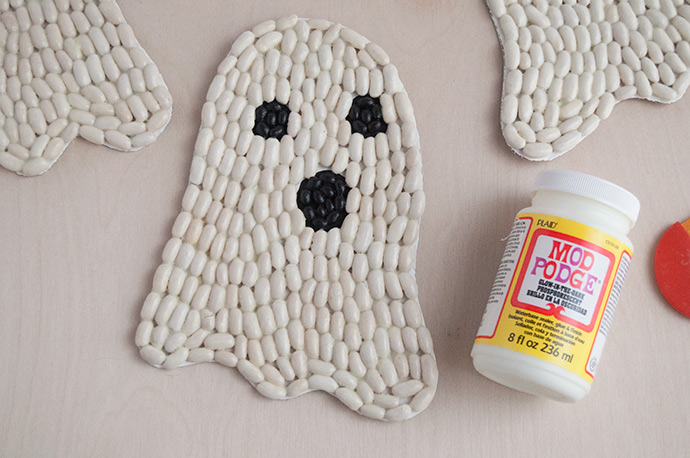 Step 5
Once the beans are dried in place, apply Glow-in-the-Dark Mod Podge over the white beans. We did two coats (let the first coat dry before applying the second) for a super glowy look! Once dry, use black paint to cover any Mod Podge that may have gotten onto the eyes and mouth.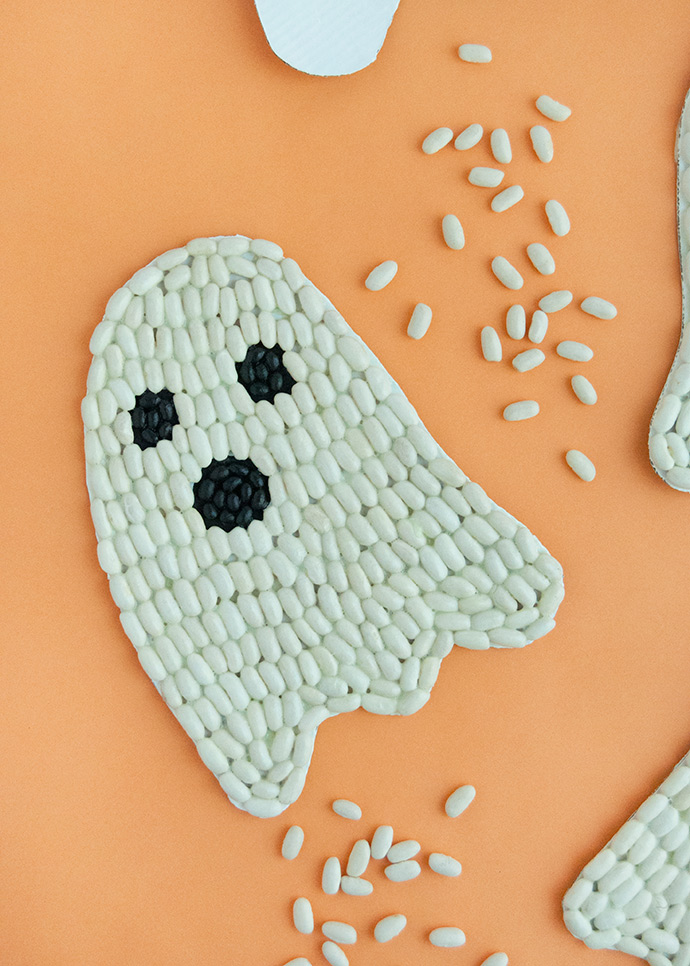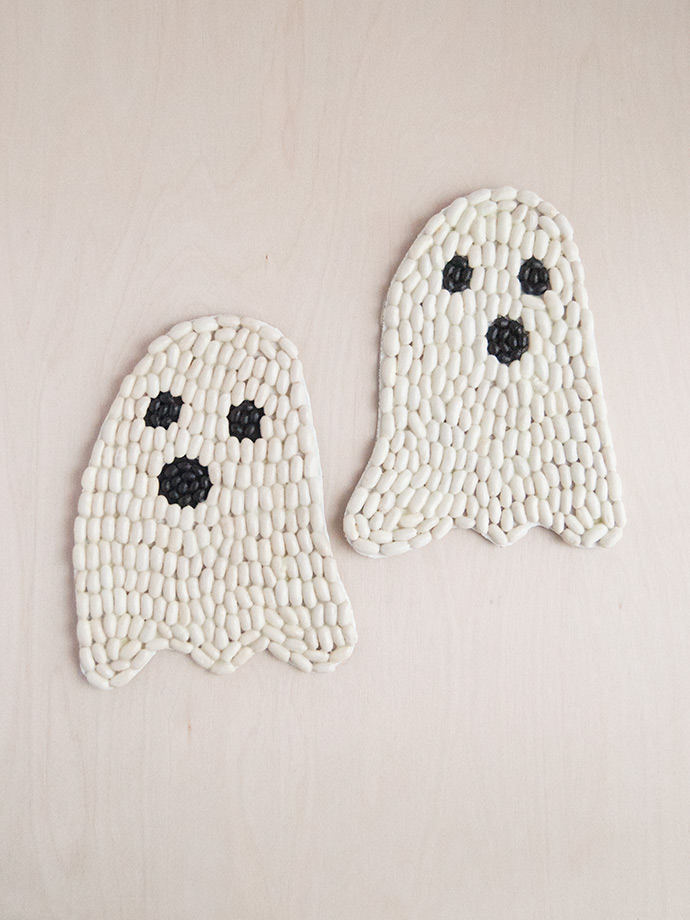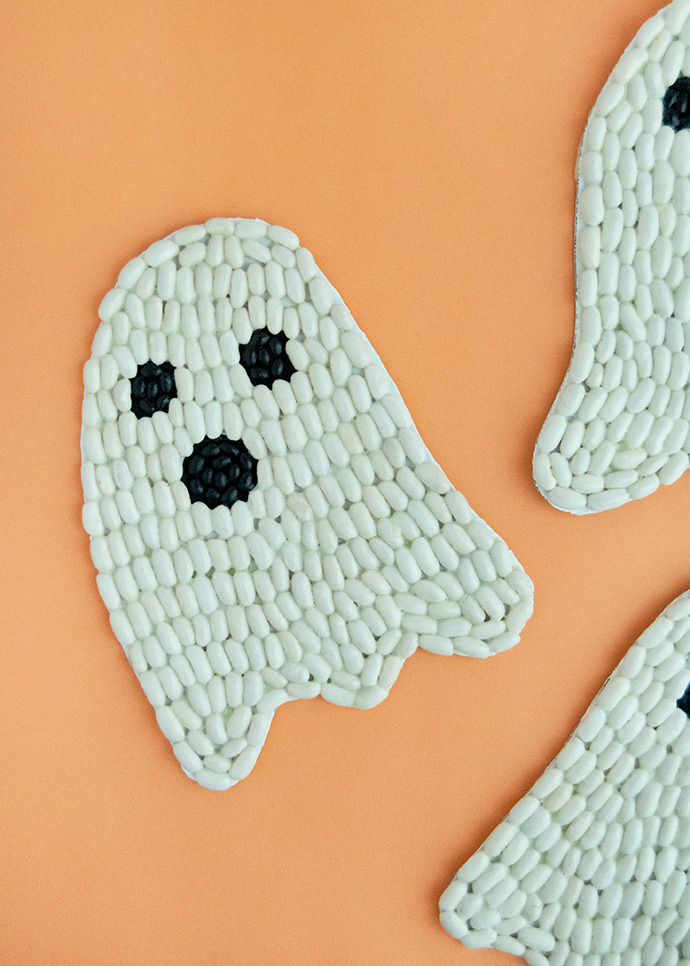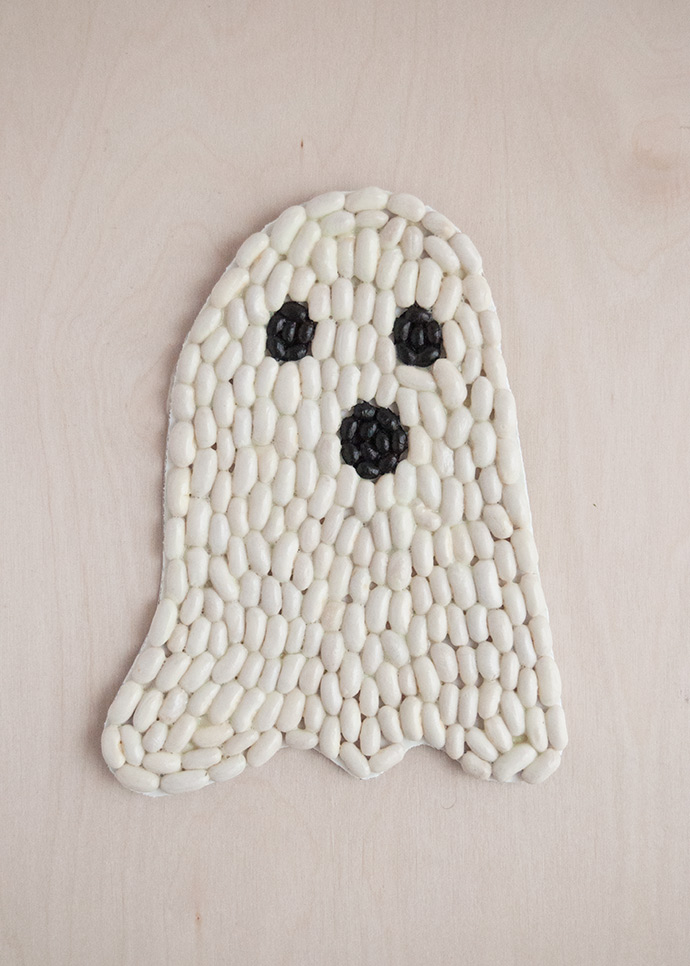 Happy Halloween!!