Over the years, we've made a fair few crafts and activities all based on the alphabet – today we've gathered them up in one place! We love alphabet crafts because the ways to use and make them are nearly endless. Not only are they a great way for kids to learn and practice their ABCs, but they're a fun way for older kids to customize their room or give handmade gifts!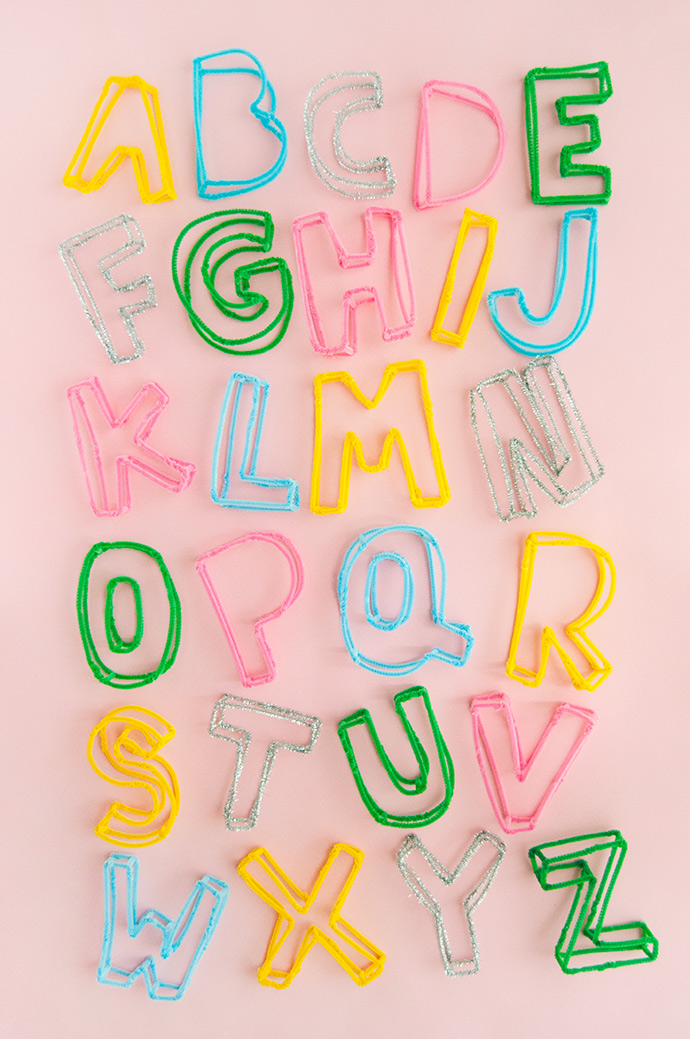 Pipe Cleaner Alphabet
This 3D alphabet is not a perfectly even typeface, but that's why we love them! The three-dimensional nature of this craft may make it a little tricky for little kids, but you could always just make 2D letters for a similar look.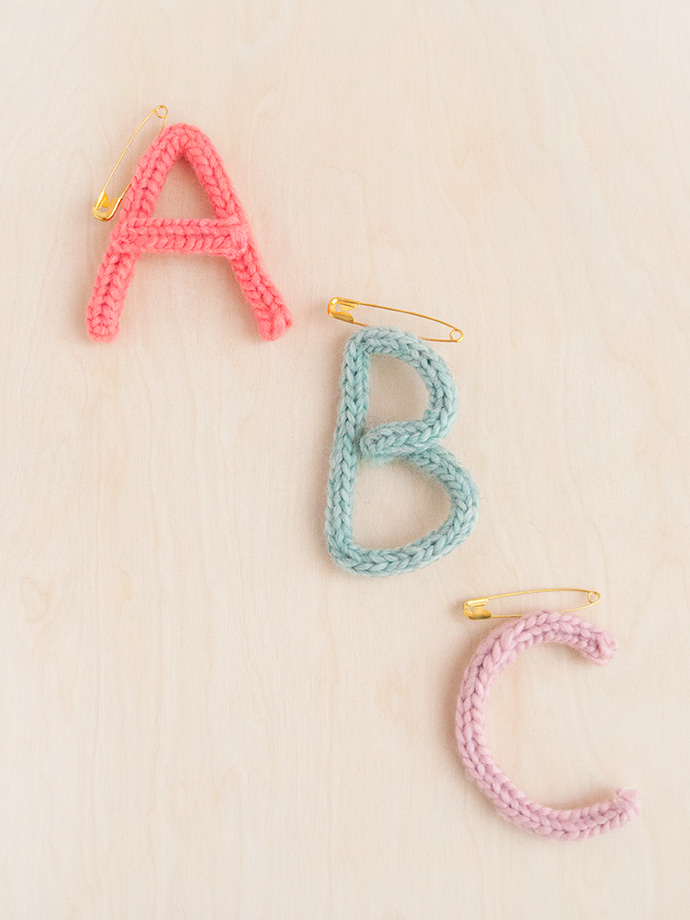 DIY French Knit Monogram Brooch
These monogram brooches may look tricky, but we promise it's simpler than it looks! If you've ever French knit (aka tube knitting, and also very similar to finger knitting!) before then this alphabet will be a breeze.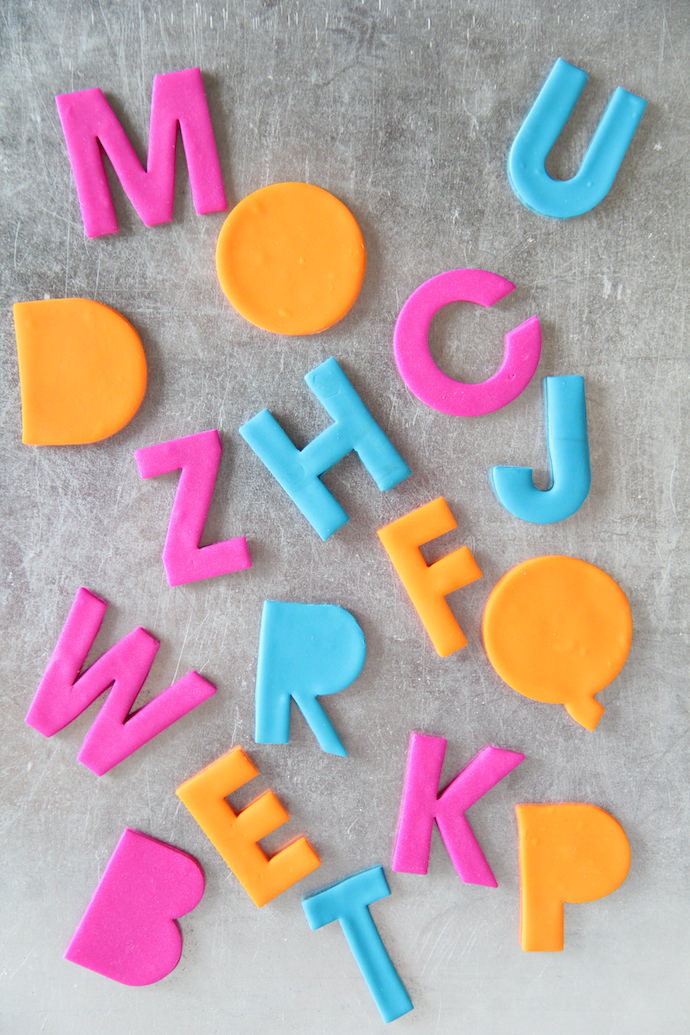 DIY Alphabet Magnets
These colorful magnets are so easy and fun to make! Just grab some polymer clay and cookie cutters for an afternoon of alphabet fun.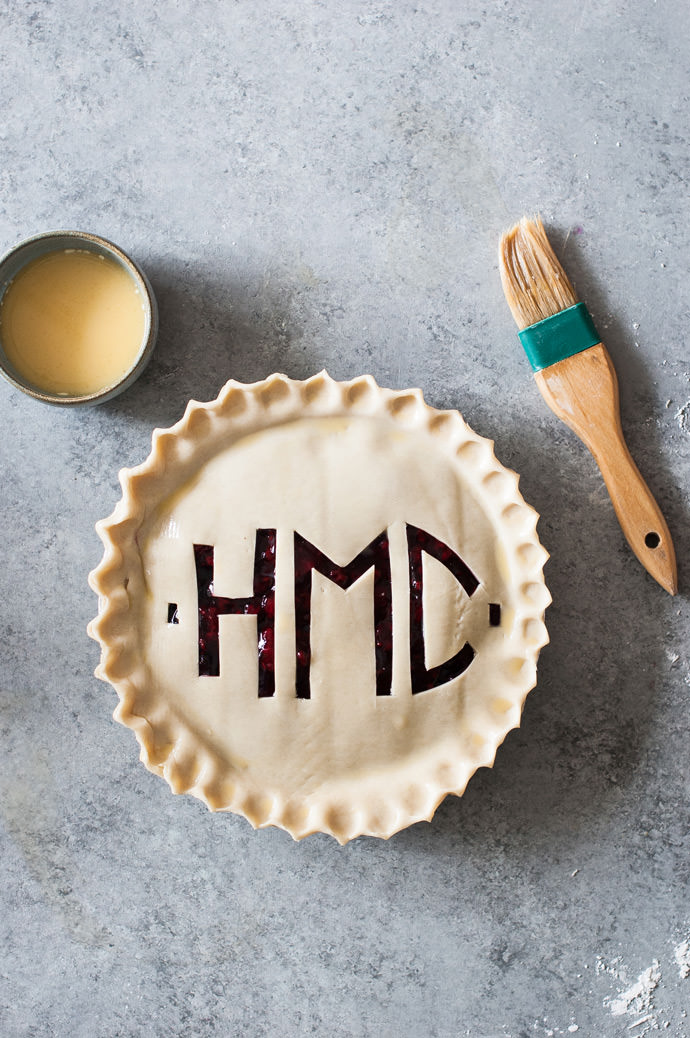 Monogrammed Pie Crust Tutorial
Here's an idea: want to keep a freshly baked pie all to yourself? Just carve your initials into it!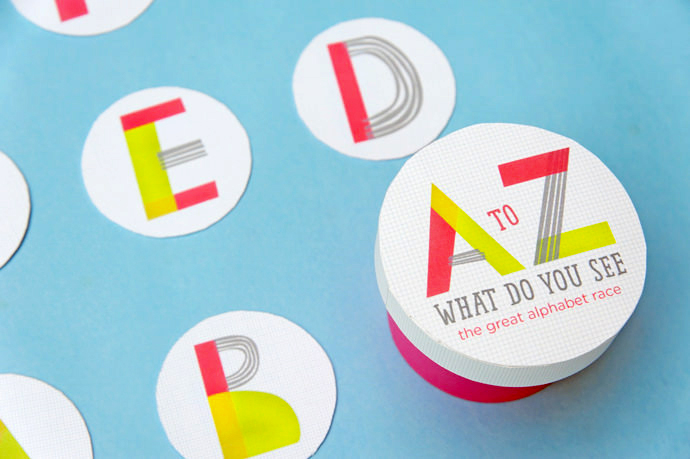 The Great Alphabet Race
If you spend a lot of time in the car with your kids, this is just the game you need. Get the printable for your next drive and you'll be amazed at everything your kids spot when they look!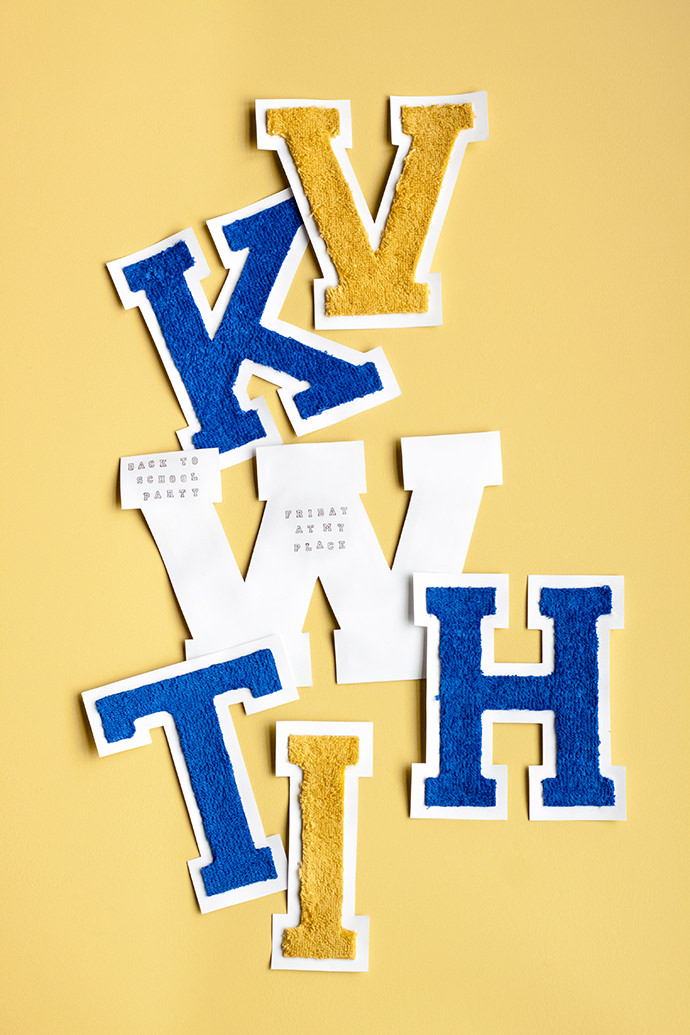 DIY Varsity Letter Invites
Make your own varsity letters and bond over a school spirit! These would be perfect to represent your favorite sports team, too!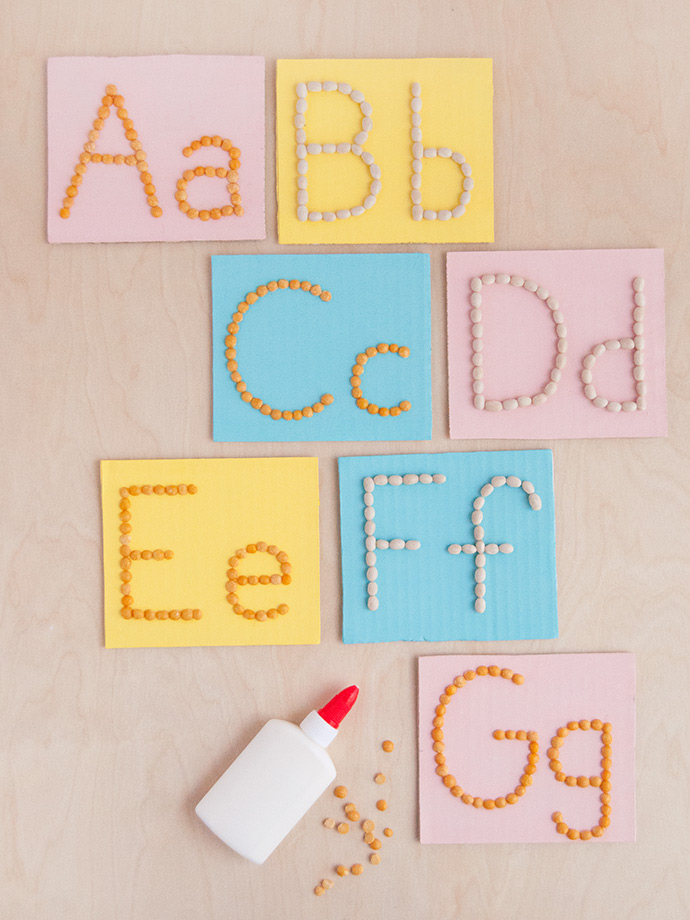 Practice Your ABCs with Beans
Learn your ABCs with a little help from beans and recycled cardboard. A coat of paint gives cardboard a fun new look and combined with beans and lentils you've got a fun activity for kids in no time.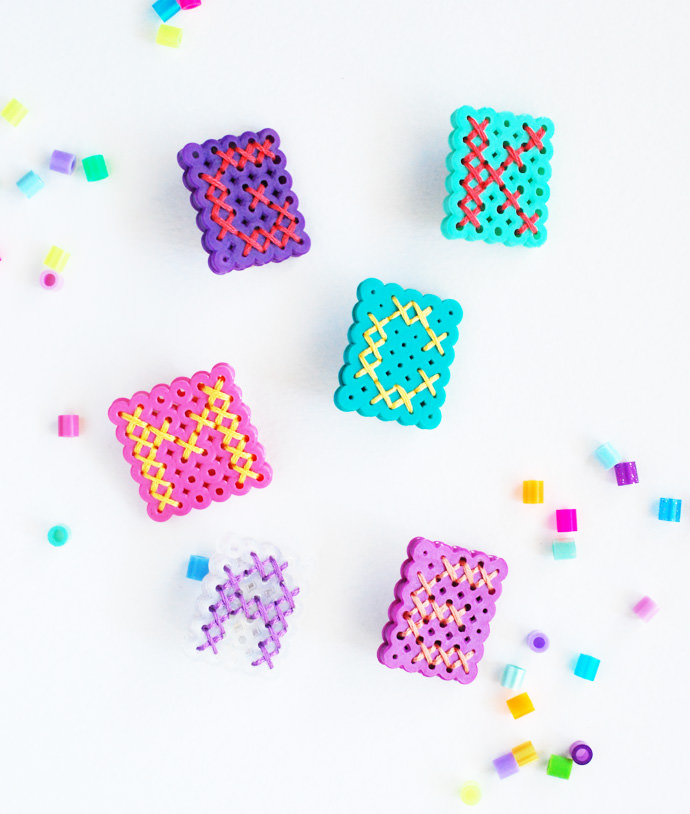 How to Make Perler Bead Monograms
Everyone loves a good perler bead project, so why not go completely custom with these pins? Just start with a base of perler beads and then stitch through the holes to create a monogram.
Alphabet Pie Crust Tutorial
If you're eating something that is educational, you definitely deserve a few extra servings!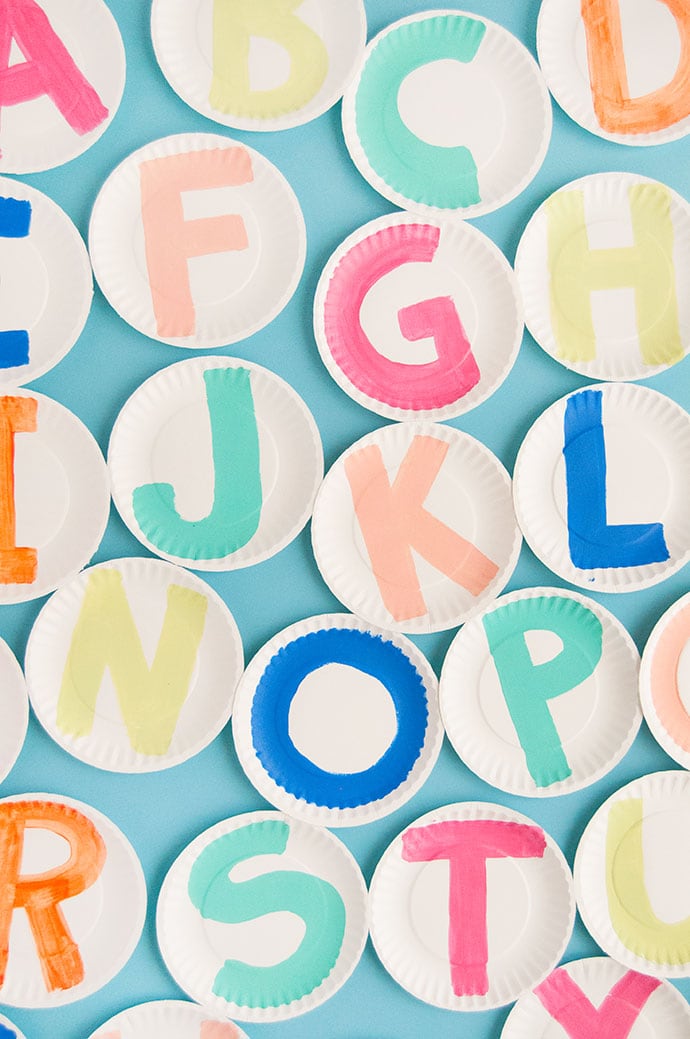 Paper Plate Alphabet Craft
This paper plate craft is simple as it can be and leads to so many learning opportunities with kids of all ages. Pick out some fun paint colors and tape the finished plates to a big blank wall!