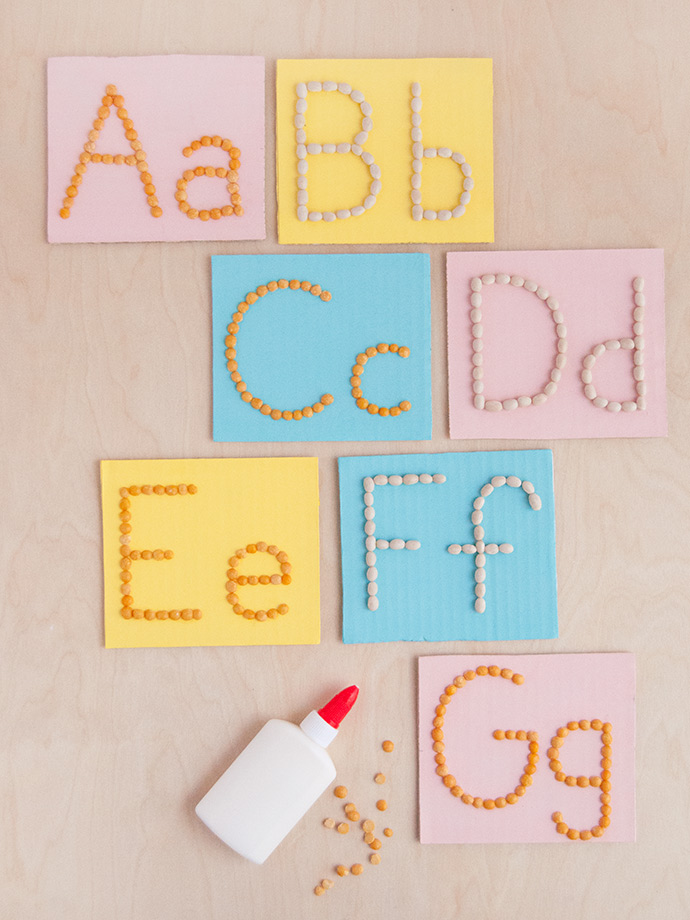 A B C … easy as 1 2 3! Today we're practicing our ABCs with a little help from beans and recycled cardboard! A quick coat of paint gives cardboard a bright new look, and combined with beans and lentils of different colors and shapes, you've got a fun activity for kids in almost no time. Simply prep the painted cards ahead of time and then have kids work on their alphabet all while perfecting their fine motor skills by arranging the beans in place. The finished cards can be used as flashcards for more educational acitivities or even hung on the wall as fun DIY decor! Keep reading for all our tips and tricks below.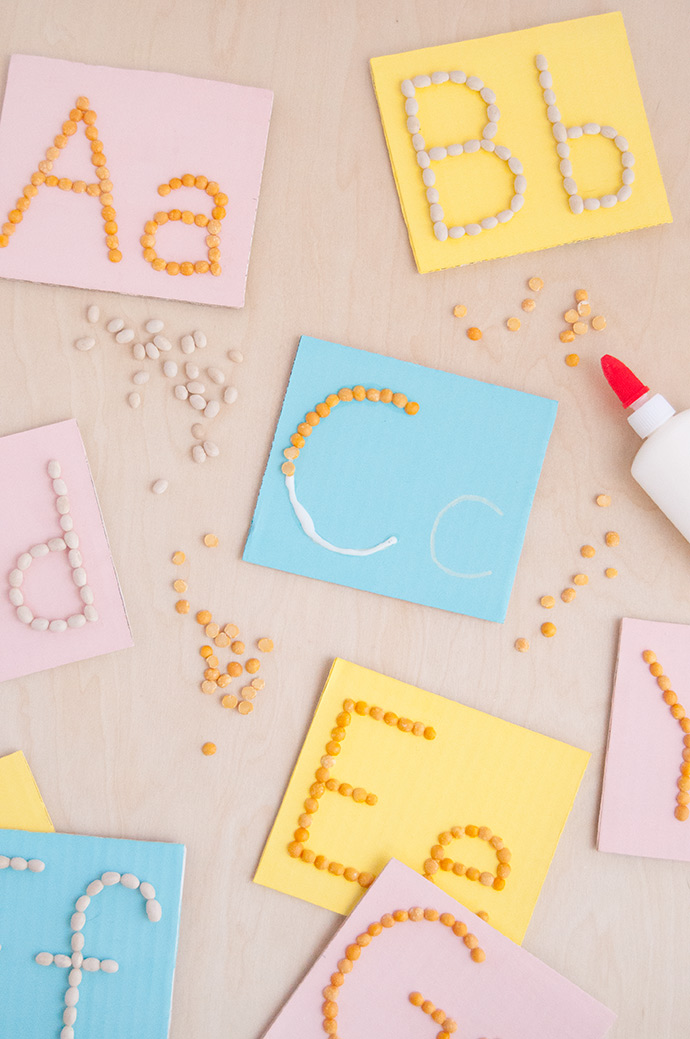 what you need:
Corrugated cardboard
Craft knife
Cutting mat
Ruler
Pencil
FolkArt Acrylic Craft Paint
Paintbrushes
White glue
Beans and/or lentils
Step 1
The first thing you need to do is cut out rectangles from your recycled cardboard. You can make these whatever size you like but it helps to keep in mind the size of the beans you'll be using – if you cut the cards too small, it might be tricky to fit both letters on! These ones are 5″ by 3 1/4″ but wouldn't giant cards be fun too?
Step 2
Apply a coat of paint onto the cardboard and let dry. We used pink, yellow, and blue for a fun and bright feel.
Step 3
Use a pencil and ruler to draw the letters of the alphabet onto each card, making sure to draw both capital and lower case of each letter. You can use a ruler to help make them even if you like!
Step 4
This is the part where your kids come in! Set up a craft station with bowls of beans and lentils of different colors, white glue, and the cards you just prepped. Kids will then use the white glue to go over the penciled-in letters. Have them pick up the beans or lentils one by one and apply them onto the glue line. Once done, let dry completely. These finished cards can be turned into decor in a playroom or can be used as flashcards! Have kids brainstorm words that start with each letter and write them on the back. However you use these alphabet cards, we're betting it'll be a whole lot of fun.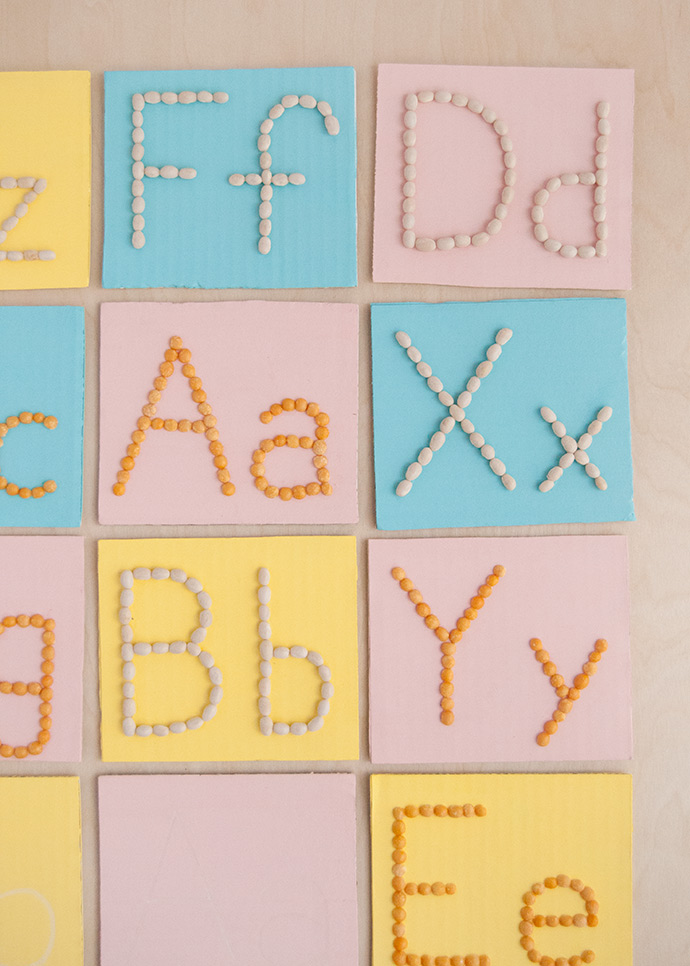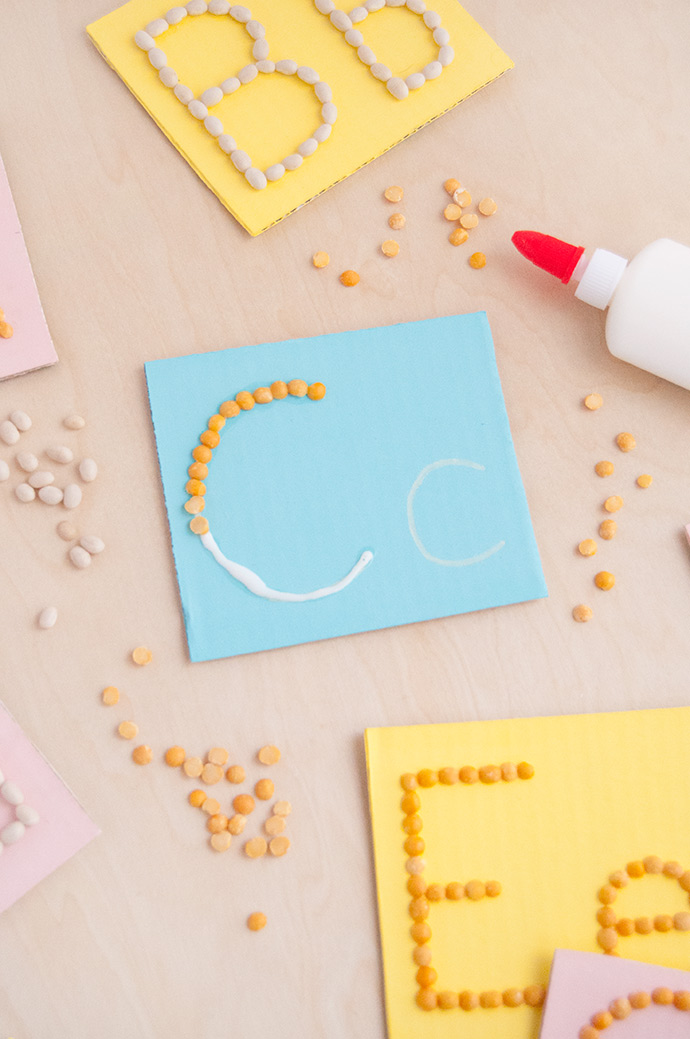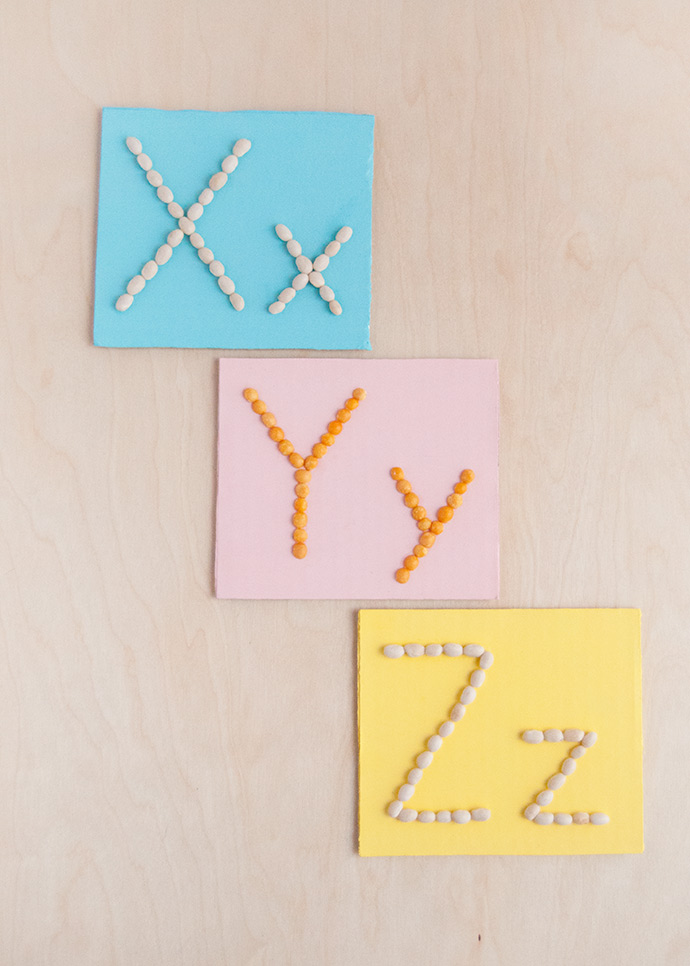 Happy crafting!